Diane Disney UPDATE
1 min read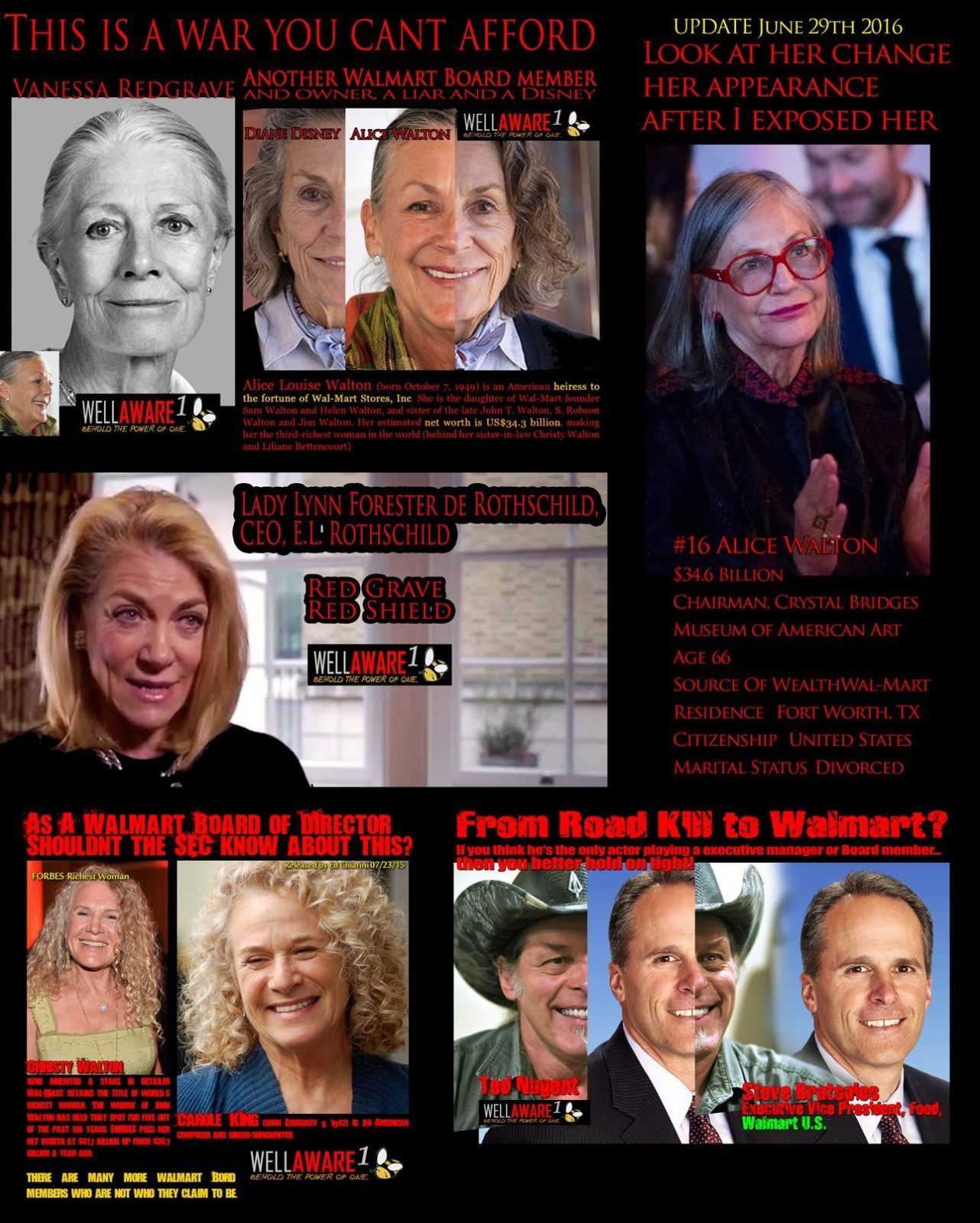 The Board of Directors of Walmart has fraudulent papers filed with the SEC per the identity of their members.
Since I outed Diane Disney as being Alice Walton and well as Lynn Redgrave and a Rothschild We see her reinvent her image so to throw people off.  But it's too late for that.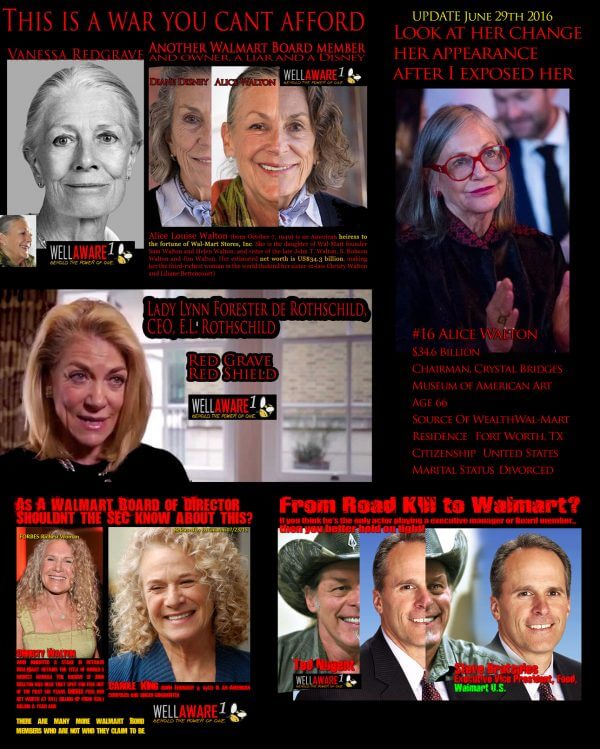 The changed appearance is not going to cut it Disney!
#16 Alice Walton

Real Time Net Worth As of 6/29/16
$34.6 Billion
2016 Billionaires Net Worth
$32.3 Billion
Chairman, Crystal Bridges Museum of American Art
Alice Walton's fortune stems from her stake in mega-retailer Wal-Mart, which her father, Sam Walton, founded in 1962. Unlike her billionaire siblings Rob and Jim, Alice haven't taken an active role in the company, instead focusing on collecting and curating art. Her work culminated in the opening of the Crystal Bridges Art Museum in her hometown of Bentonville, Arkansas in 2011. In 2013 she purchased a New Jersey home designed by Frank Lloyd Wright and had it moved to the museum, which features works from the likes of Andy Warhol, Norman Rockwell and Georgia O'Keeffe.
More »
Note the Greenberg family has made the list.
[fb_pe url="https://www.facebook.com/dallasgoldbug/posts/10210376899843686″ bottom="30″]