Brett Greenberg Spotted Again
2 min read
<a href="http://wellaware1.com/brettgreenberg/fullscreen-capture-1162011-110536-pm/"><img class="wp-image-42812 size-thumbnail" src="http://wellaware1.com/wp-content/uploads/2016/03/fullscreen-capture-1162011-110536-pm-e1464749032277-150x150.jpg" alt="Brett Greenberg at occupy Wall Street" width="150" height="150" /></a> <p style="text-align: justify;">If you are not aware who Brett Greenberg is, you can review some of the videos that I did about him in the early days of my investigation. His cousin is Tony Greenberg. The person that was the lead when it came to the majority of these alternative media hoaxes events until I exposed his identity. So they quickly put an end to his alternative hoax career. That, of course, left them with the need to find another point man, and Brett seems to be that person. He actually works at the White House for Obama as we see in this video above, and the connection that he has to Obama is through David Axelrod, who was the former advisor to Obama and is married to a Greenberg.</p>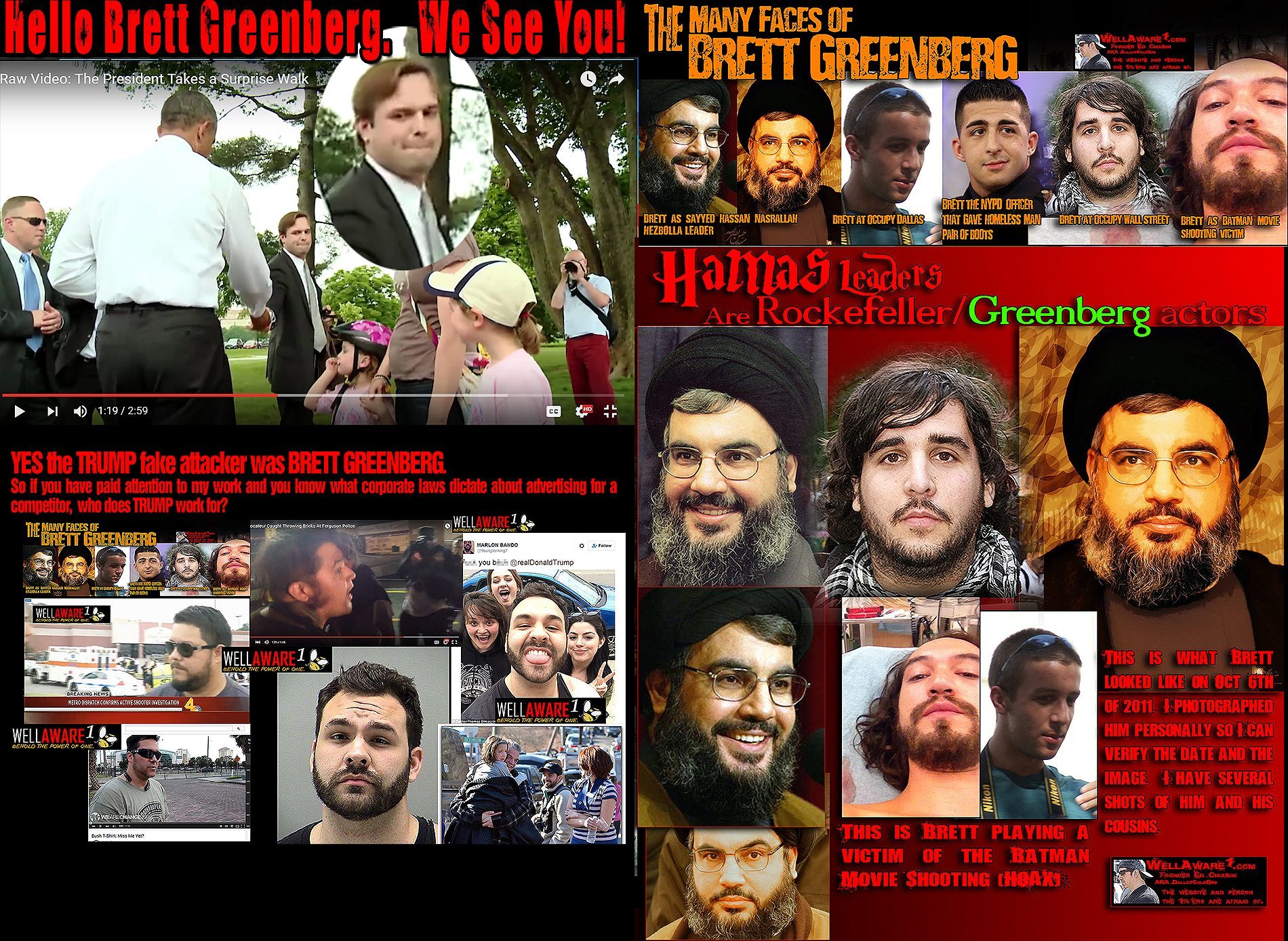 But this time, we see he works AT THE WHITEHOUSE!
The Greenberg family have been the family running the majority of these hoax events that we see in the media. They have direct ties to CBS and to Disney. They are the family that I began my investigations focused on due to the fact that I found over 5000 personal family photos of them on Flickr that day. Of course, safely assumed that no one would ever be able to connect the dots between who they are and who they play on TV that was until I came along.
Skip ahead to 1:19 in and you will see him hand a couple bags of M&M's to the President.
If you are not aware who Brett Greenberg is, you can review some of the videos that I did about him in the early days of my investigation. His cousin is Tony Greenberg. The person that was the lead when it came to the majority of these alternative media hoaxes events until I exposed his identity. So they quickly put an end to his alternative hoax career. That, of course, left them with the need to find another point man, and Brett seems to be that person. He actually works at the White House for Obama as we see in this video above, and the connection that he has to Obama is through David Axelrod, who was the former advisor to Obama and is married to a Greenberg.
Another point worth noting is the product placement in this video as we see Brett's hand Pres. Obama, the bag of M&M's.  M&Ms, happen to be a product that we see being pushed by the producers of the Boston bombing hoax, the blue M&M statue out in front of one of the businesses where the supposed bomb alleged to have gone off.
In my video explaining why they do this and how they legally get away with it, I show you, the individual's who owned the media conglomerates saying in their own words how content is king. The events that you see on the news are staged and scripted out to push an agenda or a product or both at the same time while they are creating content that they can legally use without having to pay rights and royalty fees to other individuals that own the footage. That is why you will never see anything on the air that is real because they would have to spend money on it when they just rather make a profit by creating fake events and owning it.
http://www.youtube.com/watch?v=kArCnfHA8CQ&width=450&height=283&vq=hd720[/embedyt]
[fb_pe url="https://www.facebook.com/dallasgoldbug/posts/10210034108674121?pnref=story" bottom="30″]