More Bundy Evidence
1 min read
[caption id="attachment_17651" align="alignnone" width="200"]<a href="https://www.wellaware1.com/wp-content/uploads/2016/01/tboon-1-e1466193967543.jpg"><img class="wp-image-17651 size-thumbnail" src="https://www.wellaware1.com/wp-content/uploads/2016/01/tboon-1-e1466193967543-200x200.jpg" alt="T Boone Pickens, billionaire Texan, also an actor who was playing the role of Clive and Bundy." width="200" height="200" /></a> T Boone Pickens, billionaire Texan, also an actor who was playing the role of Clive and Bundy.[/caption]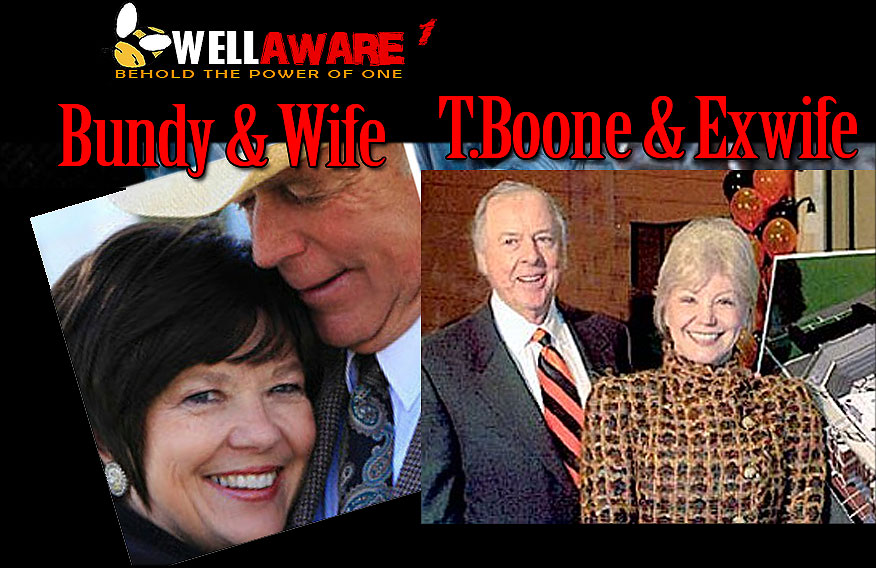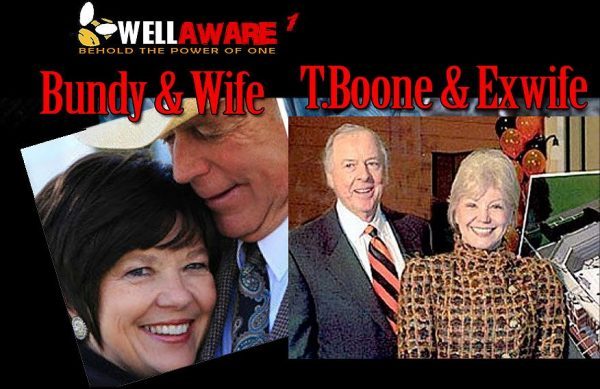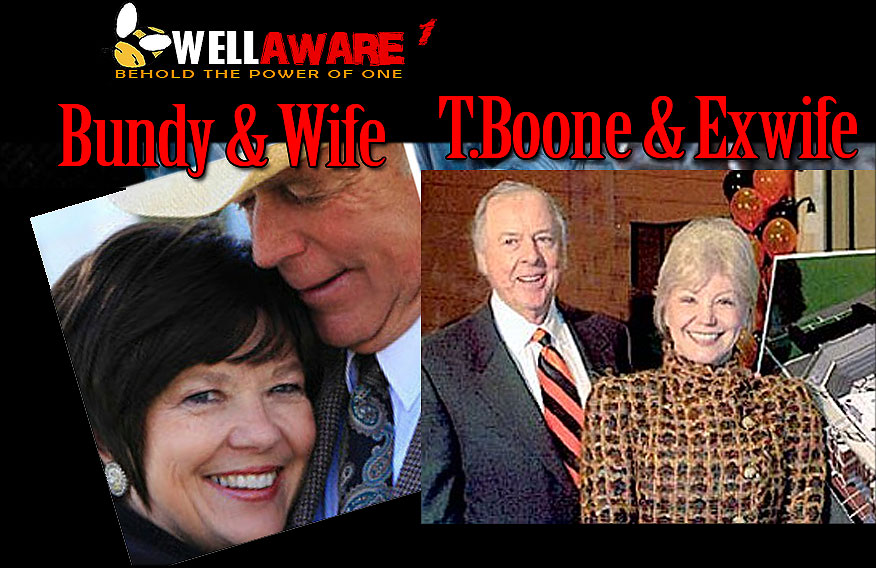 As I have exposed in the past the "Leveraging of Celeberty" they will typically create the married couple using a sibling as the spouse.  This allows 2 things to happen.  1.  The lie is protected as no one would rat their sibling out.  2 It allows the sibling to gain celebrity if their spouse is known, but it also allows that family member to generate income for themselves keeping the wealth in the family.
So when you see an actor and they are working with someone you know is known to be there ex spouse and they are said to be married to someone else, you can rest an assured that the person that you know is the ex is really their sibling.  This is what we see  happening here.
Nice wig.  If you can't see that is the same woman then you are blind.
[insert page='bundyranch' display='excerpt']
[insert page='bundy' display='excerpt']
[insert page='bundy2′ display='excerpt']
[insert page='hearst-and-bundy' display='excerpt']