UPDATE Christopher Lee Was Castro!
1 min read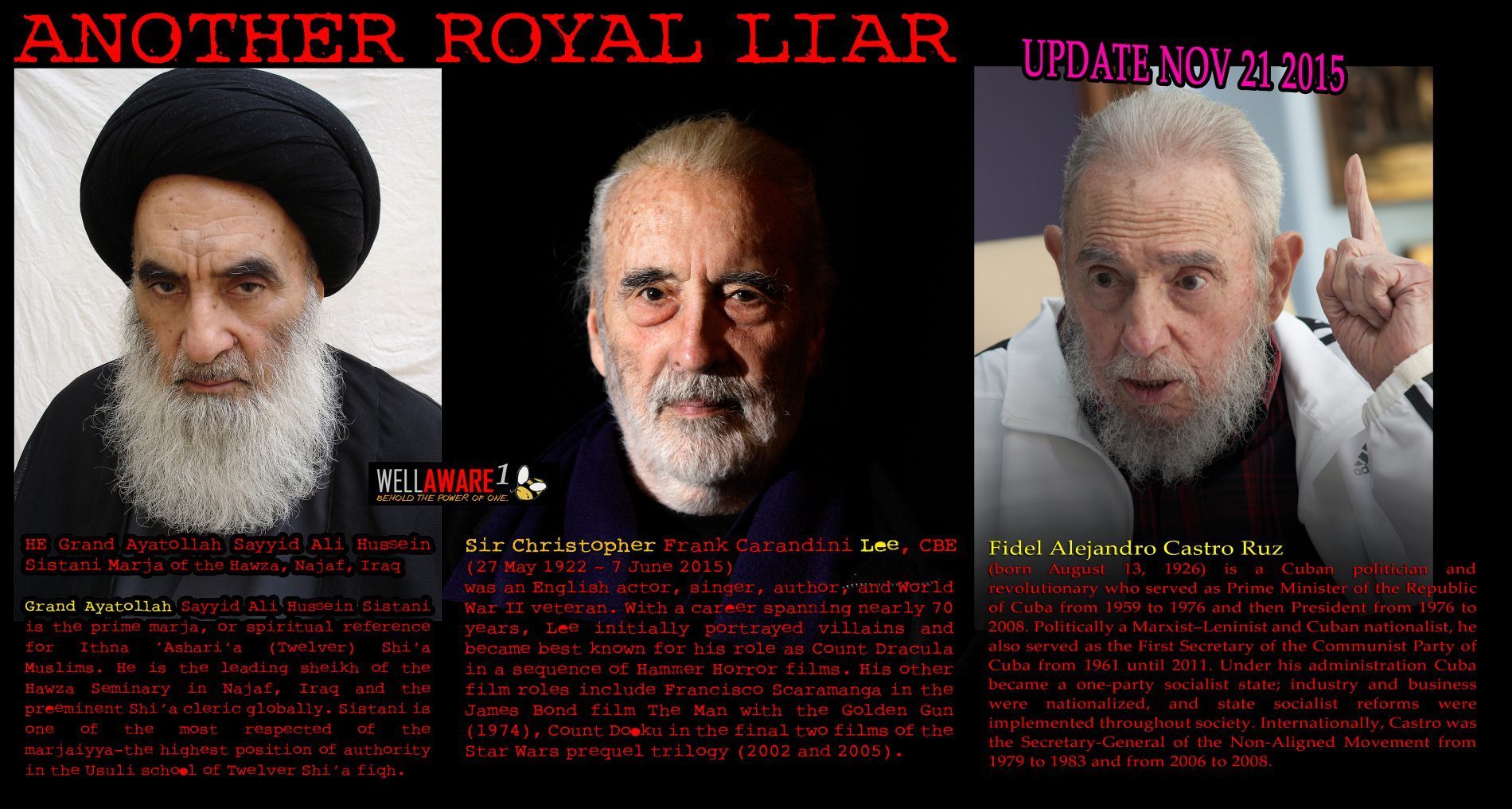 When you think about all the leaders, that the United States has replaced with their handpicked approved heads of state. Understand that who would they select for these positions, but actors that they can control?  So it makes perfect sense when you look at the picture on a grand scale and understand that it's easy to be the elite when you are writing the scripts.
The performers don't care, that's what they do, they act. They have no say over the script there just hired to do a job.