The Three Tramps
The three tramps are three men photographed by several Dallas-area newspapers under police escort near the Texas School Book Depository shortly after the assassination of United States President John F. Kennedy on November 22, 1963. Since the mid-1960s, various allegations have been made about the identities of the men and their involvement in a conspiracy to kill Kennedy. Records released by the Dallas Police Department in 1989 identified the men as Gus Abrams, Harold Doyle, and John Gedney.
But this is incorrect.  They are just like the rest of the people there that day.  They are part of the music industry and associates of the Grand Ol Opry.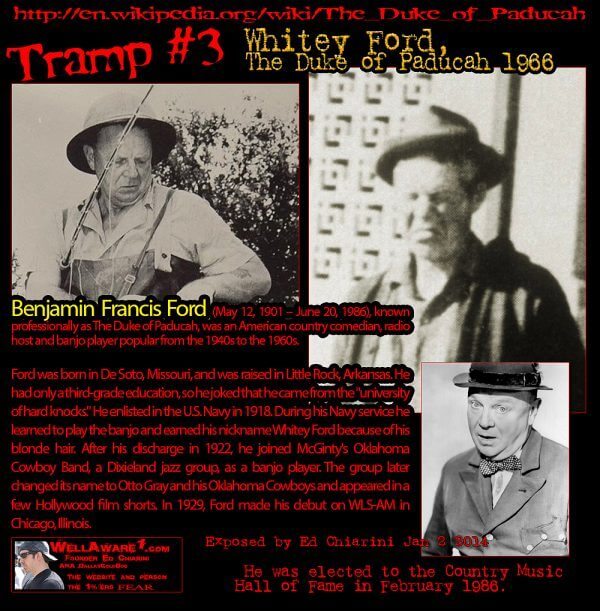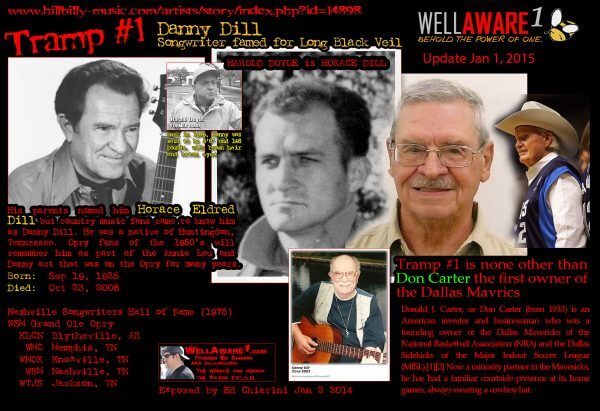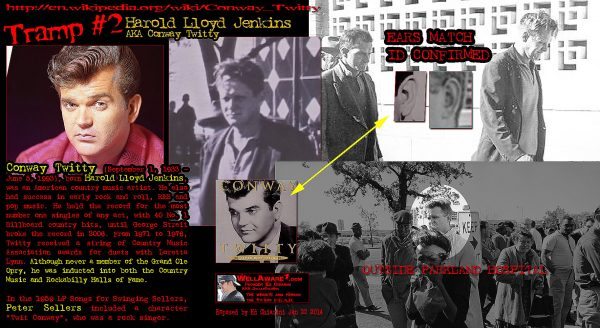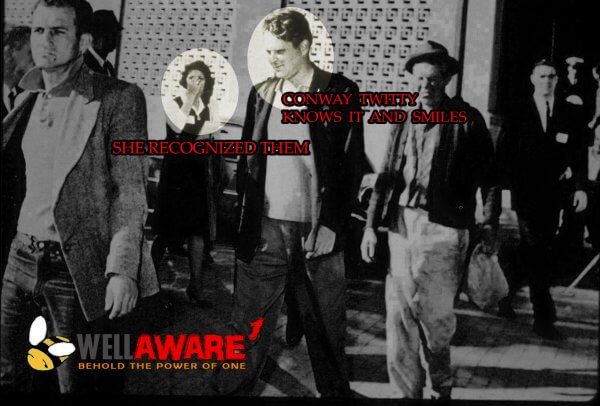 BUSTED she recognized him.