Gov Dan Malloy
3 min read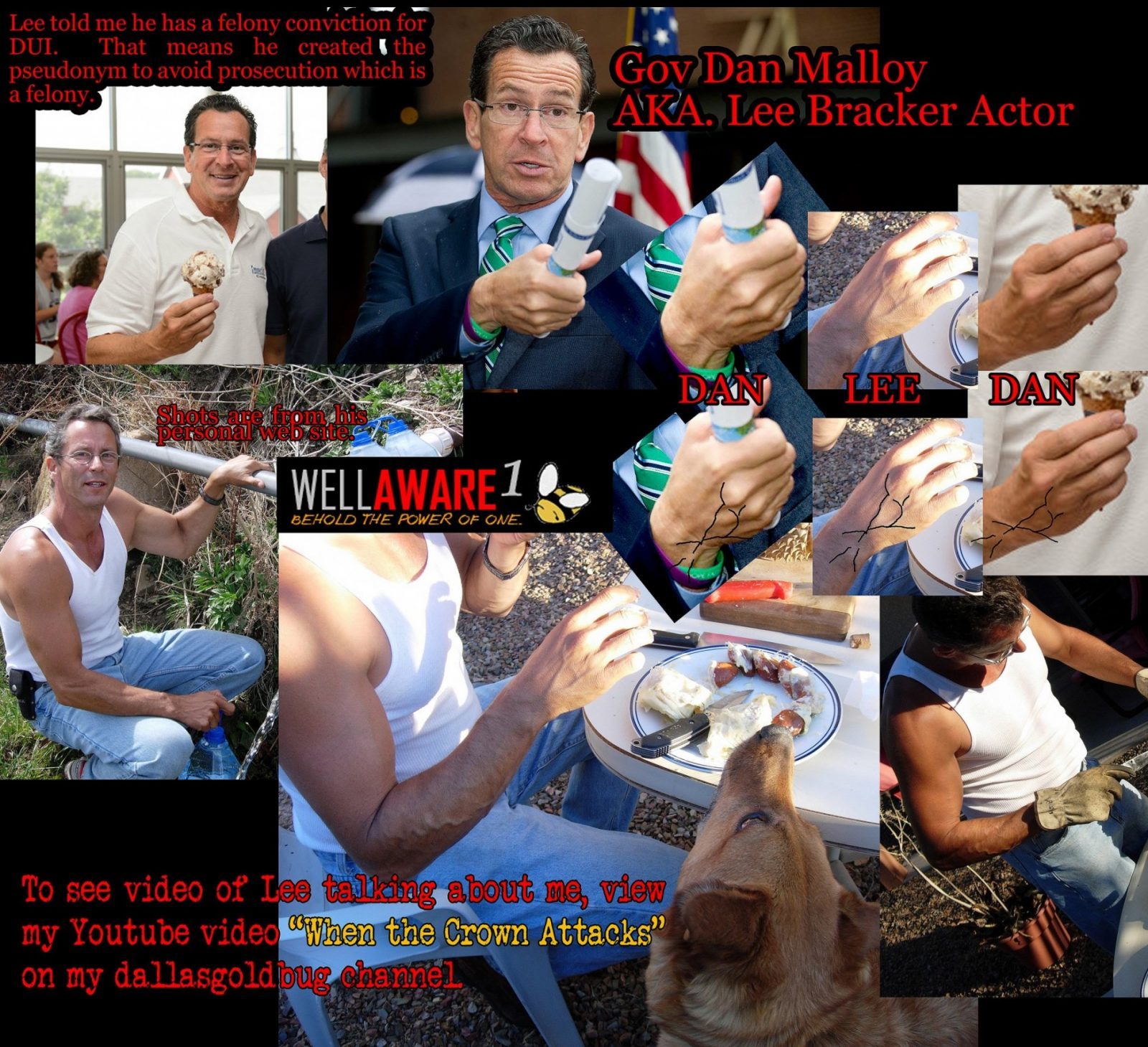 He is the 7th son of 7 and the youngest of 8 siblings.  Another elected official, a fraud.  But this time he committed a criminal act of creating a pseudonym name to avoid being identified.
Dannel Patrick "Dan" Malloy (born July 21, 1955) is an American politician who is the 88th and current Governor of Connecticut. A member of the Democratic Party, Malloy has served as governor since 2011. He is currently the chair of the Democratic Governors Association.
Born in Stamford, Connecticut, Malloy is a graduate of Boston College Law School. Malloy began his career as an assistant district attorney in Brooklyn, New York in 1980 before moving back to Stamford and entering private practice. He served on the Stamford board of finance from 1984 to 1994 before being elected Mayor of Stamford. He served four terms as mayor from December 1995 to December 2009.
Malloy ran unsuccessfully for governor in 2006, losing the Democratic primary to John DeStefano, Jr., the Mayor of New Haven, who was defeated in the general election by incumbent Republican Governor Jodi Rell. He ran again in 2010 and comfortably won the primary, defeating Ned Lamont, the 2006 U.S. Senate nominee, by 57% to 43%.[2][3] Rell did not run for re-election and Malloy faced former United States Ambassador to Ireland Thomas C. Foley in the general election, defeating him by fewer than 6,500 votes. Malloy was sworn in on January 5, 2011.
Malloy has gained prominent attention for controversial calls such as a boycott over Indiana's decision to deny LGBT persons equal rights against discrimination and the closure of state highways during hurricanes, as well as his progressive tax reform, stance on gun control, and Connecticut's acceptance of Syrian refugees.
Lee Bracker
AKA Connecticut Gov Dan Malloy
Is a fraud pseudonym actor who created the character to avoid knowledge of his Felony Convictions from becoming know to the public.   therefore creating a pseudonym in order to commit fraud is a criminal act.  Where is the Attorney General?  I filed whistle blower papers on him but never received a call back from them..

Sheldon Day is his buddy.  Match any of his brothers?

http://www.youtube.com/watch?v=DKjNbCT7Ucc[/embedyt]
Lee Bracker
Actor from Arizona Pima County. Is the stooge that attempted to get me to fall for his fake photo-shopped documents and fraudulent court papers. He was writing a book at the time I was introduced to him via Stephanie Sledge (AKA The Crown Princess of Sweden Princess Victoria) and stated he was going to have to stop writing it since my information turned his upside down.
I told Stephanie this was not a person we should work with and that she was welcome to but I wanted no part of it. Which caused her to blow up. see for yourself in the video.
You can see the Video of what happened and hear it out of their own mouths.
http://www.youtube.com/watch?v=p5tUSe6Q6jA[/embedyt]
He just loves making up bullshit about me.  Its about time to sue his ass.
https://fourthdimensionalrecovery.wordpress.com/2013/01/30/loughner-was-not-the-lone-wolf-shooter-the-news-lead-you-to-believe/