Jackass BAM Exposed!
1 min read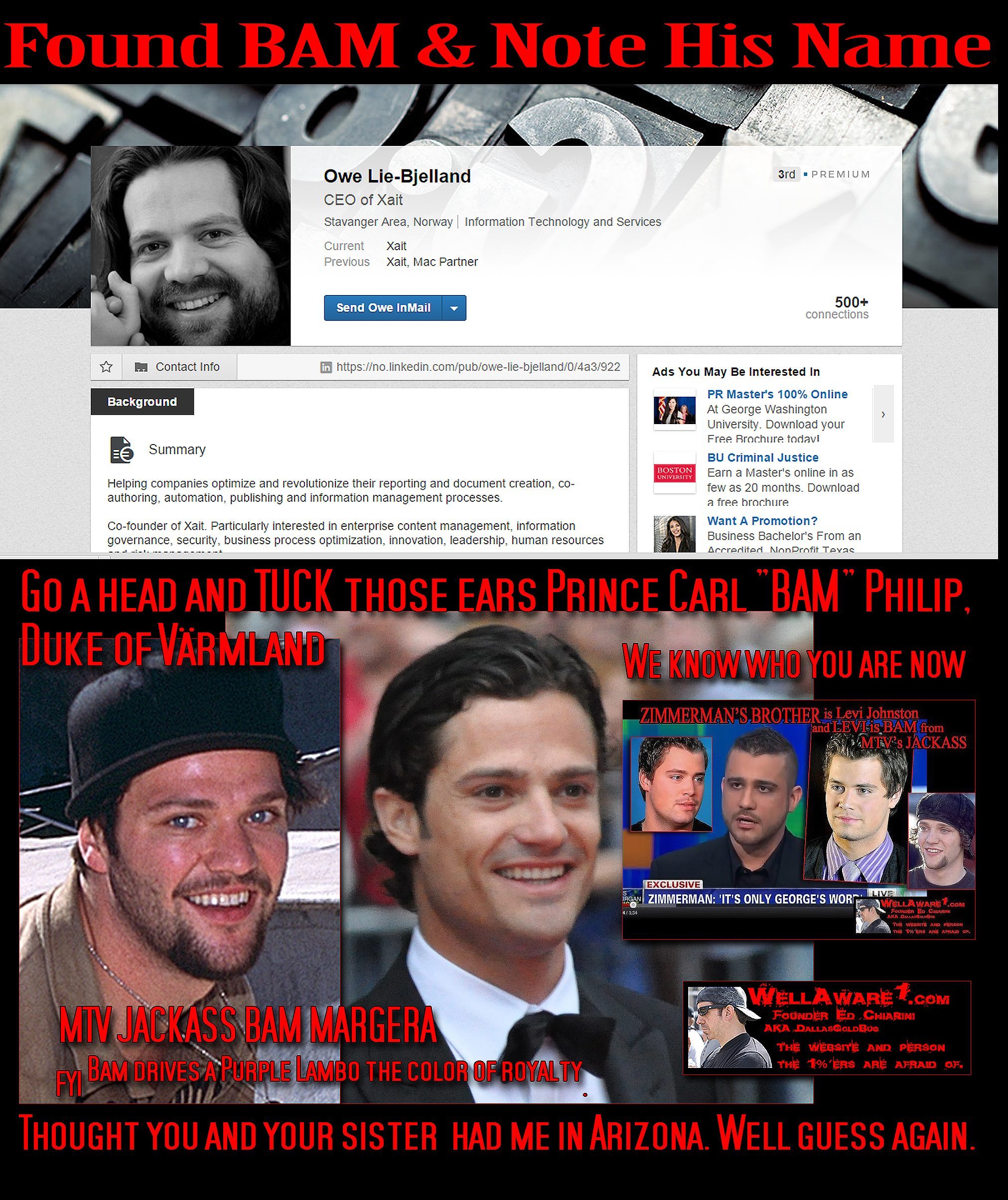 This is a clear example of how the Royals are attacking this country via the entertainment industry.  They infiltrated the Youth and corrupted their sense of judgments and facilitate their JACKASS mentality.  But now you know where they hide out so it will be easy when the accountability phase rolls around.
If you are unaware of the history between myself and his sister, the Crown Princess of Sweden, then you can learn all about it here.
https://www.youtube.com/watch?v=p5tUSe6Q6jA
Not only is she the future Queen of Sweeden but she is a well-known interracial Adult Film Star names Bobbi Lennox