Look At Them Trying To Spin It
2 min read
Just because you backdate a fake article doesn't make it real.
What else would you think they would do after being caught?  They take on the Lie till you die method of avoiding accountability.  It might have looked like me, but it wasn't me.  NICE TRY.
Unfortunately, for you, that's why we use ear biometrics as well as other unique identifying biometrics to positively identify your ass.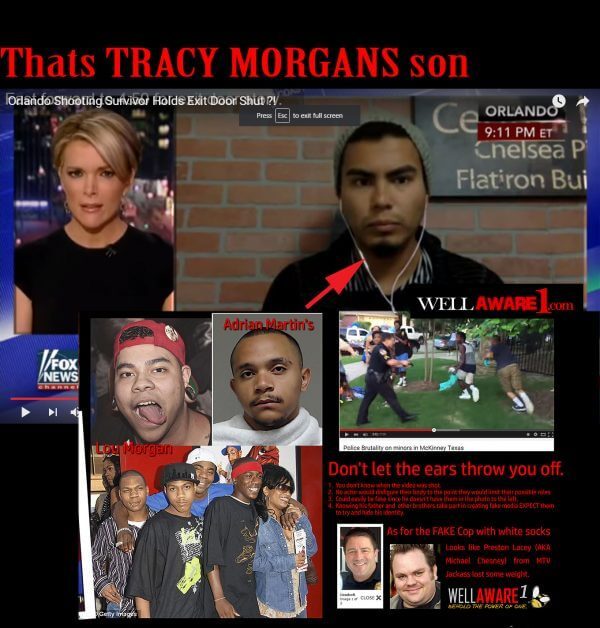 http://www.dailymail.co.uk/news/article-3288254/New-York-man-posing-Tracy-Morgan-s-son-hanging-VIP-clubs-comes-clean.html
'I simply went with the flow of someone else's idea': New York man posing as Tracy Morgan's son comes clean about lying for SEVERAL YEARS
A man was spotted posing as Tracy Morgan's son and going by 'Lou Morgan' at the New York nightclub Haus on October 17
After he made headlines for asking DJs to give 'a shout out to his dad', he said on Facebook that 'Lou Ferrin is my real name'
For several years Ferrin has been pretending that Morgan was his father
Morgan has four children: Gitrid, Malcolm, Tracy Jr and Maven
Morgan's representatives said Morgan 'does not have a son named Lou'
A New York man who has been posing as a fictional son of Tracy Morgan, named Lou Morgan, for several years has come clean, telling the world that he is an imposter.
After the 25-year-old was spotted posing as the son of Morgan the night the comic returned to Saturday Night Live on October 17, 'Lou Morgan' revealed on Facebook on Thursday that 'Louyi Ferrin is my real name'.
Ferrin, who describes himself as a comedian, stylist and designer on Facebook, had posted several photos of Morgan on to his social media page over the last several years with captions implying that he was the son of the comic, including 'Happy Fathers day to the world's coolest Dad'.
He had also used the name to apparently gain access to VIP areas of nightclubs and took photos with several celebrities, including Katy Perry and Rihanna.
Read more: http://www.dailymail.co.uk/news/article-3288254/New-York-man-posing-Tracy-Morgan-s-son-hanging-VIP-clubs-comes-clean.html#ixzz4E9OPAKj8
Follow us: @MailOnline on Twitter | DailyMail on Facebook