Musicians Gone Bad Pt1
7 min read
The Business of Legend Making is a big one. Consider the possibilities. The sudden finding of a lost recording autographed (plus the signature is genuine because they just signed it yesterday). If you go to Ebay, look at the price they get for a John Belushi autograph. Stevie Ray's guitar just sold to Guitar Center for $400,000+ what are you thinking its worth now that they will find out he's still alive and playing shows as St John and the Sinners. I think there will be some explaining to do.
Now remember, the person (the artist) playing the role of a rock god DOES HAVE THE SKILLS, I'm not trying to take away any of their talents, but their lack of morals and ethics is apparent. Just because the record label owns the pseudonym doesn't mean people like Morgan Freeman would be put in any position to lose his reputation if he were to stand up and put his foot down and tell the industry enough with this Bullshit. He has a large enough fan base to do so without worrying about its repercussions. Plus, if he did, he would find out that he will have a whole new group of followers that will stand by his side in an effort to rid that industry of the evil low life scum that control it and keep others that are just as talented from ever making their way to the charts just because they do not want to play their little game of control.
http://wellaware1.com/special-investigations-2/si-legend-making/si-elvis/
http://wellaware1.com/elvis-lives/
The following information will cover those we have been told are no longer with us, but once rocked the stage as musicians. This is how the legends are created.
I will be filling in the info as I get time. So check back soon.
 
http://wellaware1.com/snl-shills-n-liars/
Faces look ugly when you're a loan (Chase bank get it?)
Chevy is playing games then and now as Jay Rockefeller. But more on that in a different section.
The Girlfriend of Jim and the wife of Chevy are the same person. When in doubt, check the spouse.
If you can't tell that's Chevy Chase, then you are blind. He is wearing a mouthpiece that makes his upper lip pert rude and causes him to lisp slightly, but you can clearly see its Chevy under the act.
Sir McCartney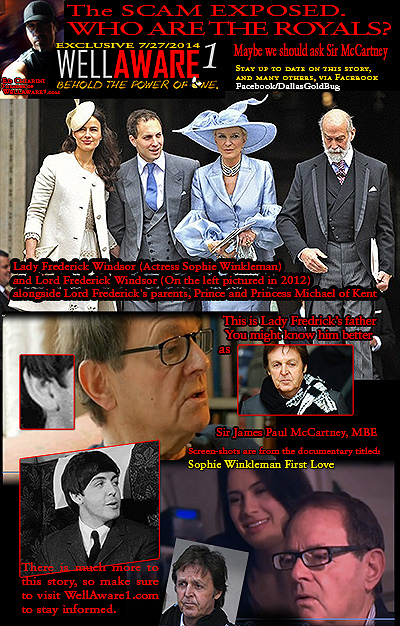 Max Igan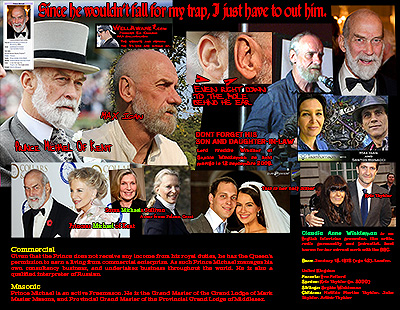 John Ritter, son of TEX Ritter And still alive.
http://wellaware1.com/mark-dice-2/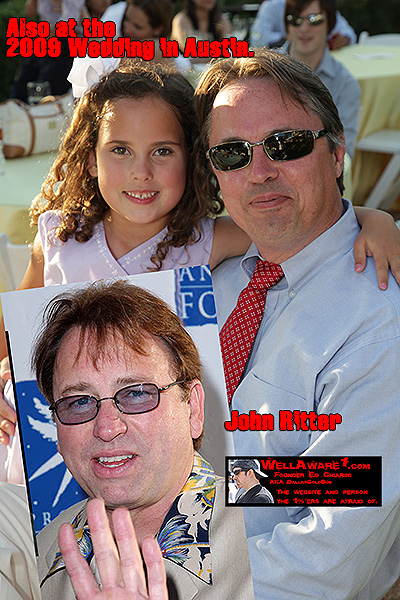 Julian Lennon A Sandy Hook Parent
http://wellaware1.com/more-sandy-hookers/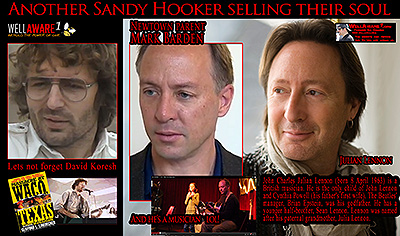 Elvis is Canadian
http://wellaware1.com/celines-mother/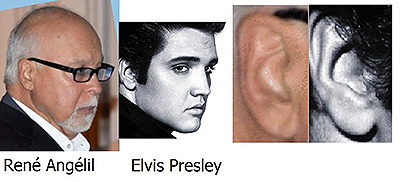 Go ahead and try to prove me wrong.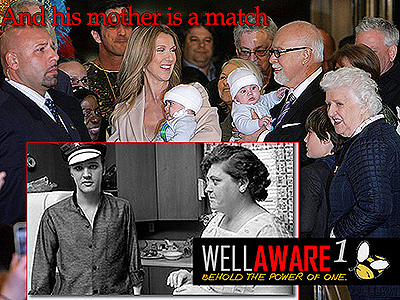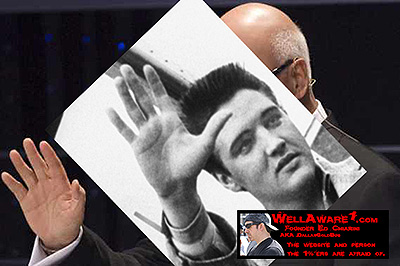 Better shot of his son.
Elvis' Manager Tom Parker and Father Verna N
http://wellaware1.com/the-jfk-assassination-hoax/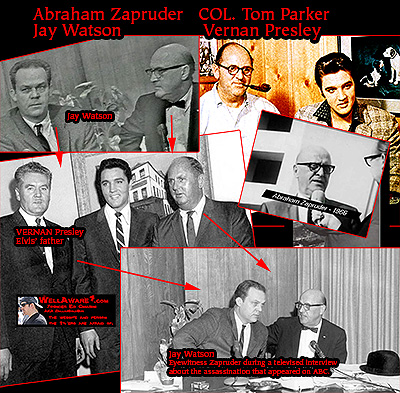 But that's nothing compared to the fact that Tom Parker was one of the joint chiefs while Kennedy was in office.
Can you guess what one he was?
Abraham Zapruder was played by Elvis' Manager Col Tom Parker. You can see him here, giving his first interview to Jay Watson. Funny that since Jay is Elvis's father, Vernon Presley.
Addition to those two, we also see Elvis' Bass Player Bill Black playing the role of Charles Bremen and DJ Fontana also playing the role of a reporter that day. Elvis' Drummer
Elvis' Bass Player was Charles Brehm Please go to the http://wellaware1.com/kennedy.shtml To learn more about the numerous Hall of Famers that played parts in the JFK HOAX You can see my work on it here.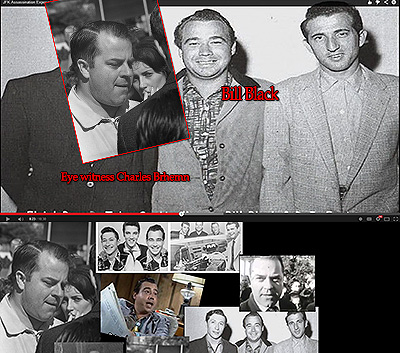 The Three Tramps of the JFK Assassination.  More music legends. 
Lester Flats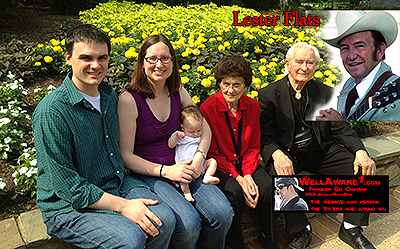 You will see his connection to the Willis' and their involvement in the JFK HOAX soon. Flats family is one of the leading families that have been and still are creating the actor based reality you believe is real but is just a scripted out skit they produce. Don't believe me?
See the girl in this photo? She played the Gabby Giffords Aid that was at the Safeway during the shooting. THE HOAX shooting.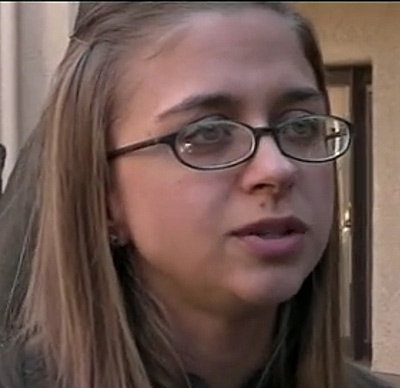 The following photographs as well as the ones above showing the girl, Jeff Hallock, and family, all come from the Online flicker account of the girls (Rebecca's) husbands account.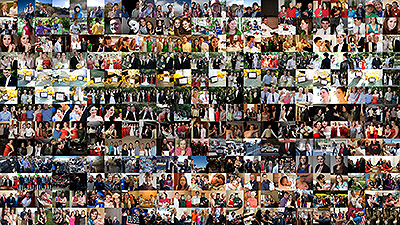 In the above photos, you will find this individual who attended this wedding party.
She graduated from UT in Austin. And seen here with Jeff Hallock, who's employed at UT, but is also the alternative media phony that attacks me, Mark Dice.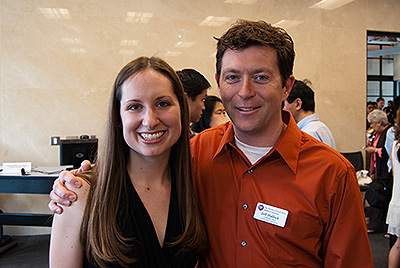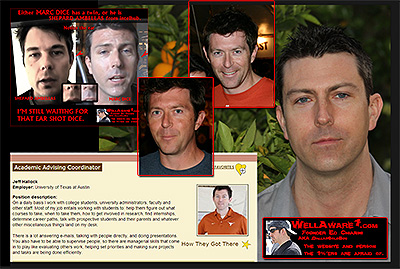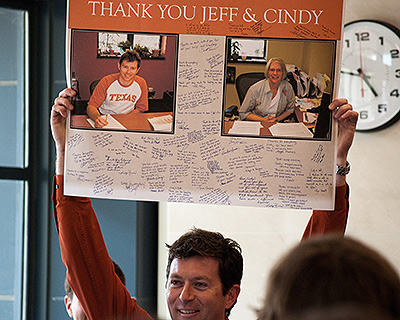 See the person on the sign with him? You may recognize her from the Giffords event as well as a person claimed was shot twice. Pam Simon.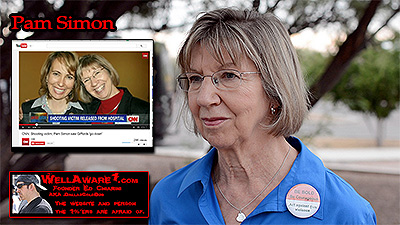 She looks similar to Pam? She should, she is her sister.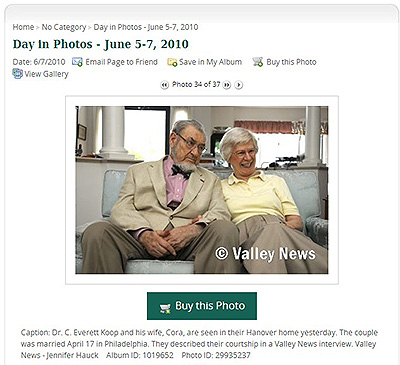 But you say, "That doesn't look like Koop's wife in the family photos." you are correct that is his daughter playing the role of his wife.
See the photo to the Left where you see Koop and wife? The reason she doesn't play his wife in public is because she is the person they used as one of the GIFFORDS shooting victims. Stoddard. The small photos on top of it are claims to be the Stoddard's from the Giffords shooting.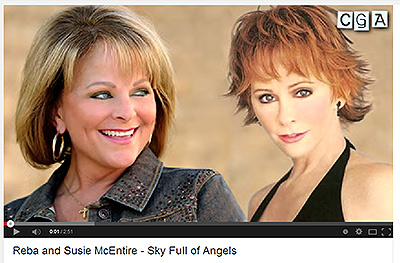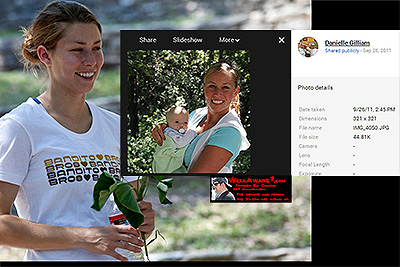 Recognize her from the recent Plane Shoot Down HOAX?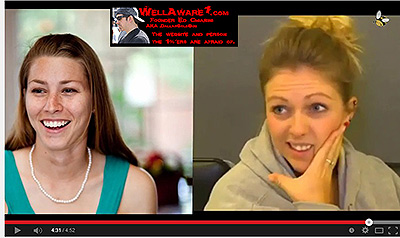 More guest of Rebecca's wedding party. (ALL IN THE PHOTOS IN THE COLLAGE ABOVE)
This person plays the role of Dr. Greer, a phony scam artist who leads up the scam called "The Disclosure Project" They are all part of the Arizona scammers who run the Project Camelot (More like Project Scam-a-lot)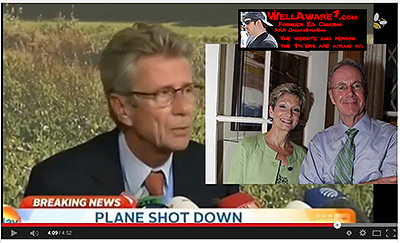 You might also recognize him in his other role as Michael Palin from Monty Python.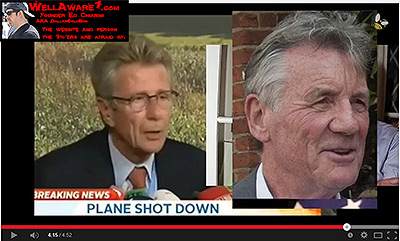 Or as his other role he players as Ron Paul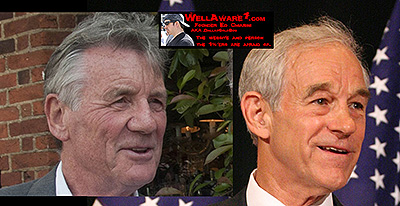 In that account, you will find numerous connections to the alternative media SCAM, as well as links to many individuals that were involved in the JFK HOAX Assassination, who are members of the Country and Western Hall of Fame, The Rockabilly Hall of Fame, The Rock and Roll Hall of Fame, and The Grand Ole Opry.
Remember Text Ritter (AKA Nelson Rockefeller), and David Kenneth Ritter (AKA Roy Orison, as well as the former Mayor of Beaumont TX) his cousin, both went to UT. UT is the number 1 ranking school for the most private funding. At last count, they are at $16Billion.
You can find plenty of Bullsh*t HOAX events and keep them filled up the heads of those who are unaware of the actor based reality they propagate.
The numerous connections to the JFK assassination are far too many to list them all since Ken Ritter also played the role of JACK RUBY, and is in the Warren report with TEX Ritter and Tennessee Ford, so not paying them after they did a gig at his club.
OH, but we are not done yet... No No. As they are all familiar with many well known Country singers and Grand Ole Opry members as family.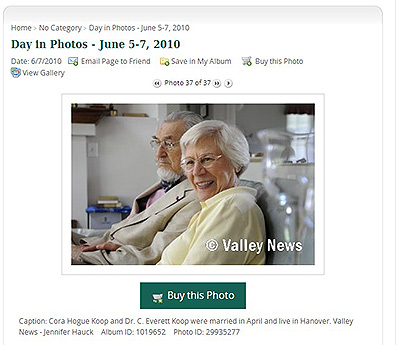 And we see the actors that play the role of Koop and the wife also at the wedding of Rebecca.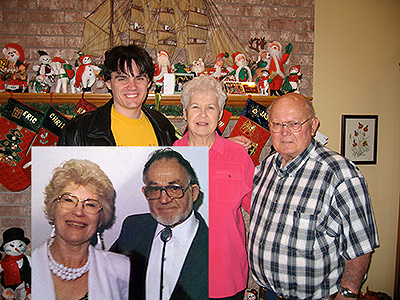 Check out another sister getting an award from her relative Koop. She is the owner of Zoe Consulting.
Does she look familiar? She should.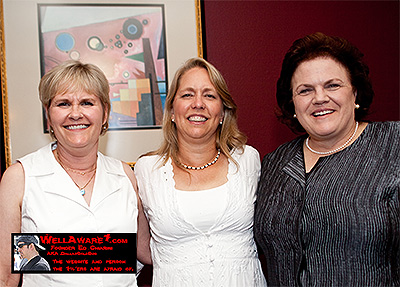 Here she is in the Plane Shoot Down HOAX story.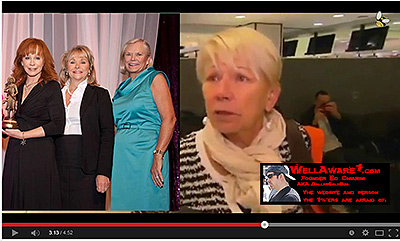 This photo is from Rebecca's wedding rehearsal. Rebecca's aunt who plays several roles one you might recognize as Joni Mitchell, the singer.
But the person to the left you might recall seeing her face before. Yes, she looks like and is a BUSH family member, but we will get into that later. She also plays the role of Mary Fallin (another pseudonym play on words Fallin, get it? Falling)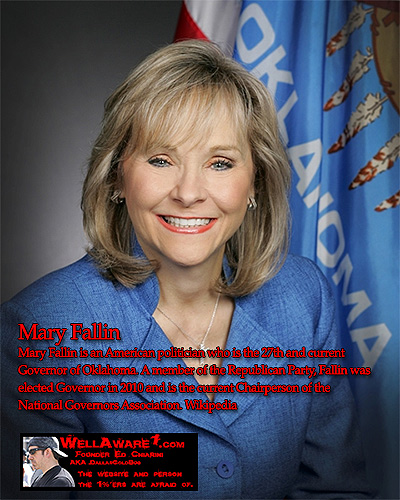 And look who we see her presenting an award to....HER SISTER REBA.
This photo was taken at Rebecca's Wedding. The person in it is the Daughter of a Monty Python Member, who plays a role as George Soros. Don't believe me? Take a look at the Makeup Artist, who is also his wife. Then make sure you notice the role he is playing at Cambridge alongside another Monty Python member as the creators of a US Conspiracy lecture presentation. In that presentation, they BASH my work calling whose that think there are actors playing roles in history are delusional. BUT then follow the statement up with Not even Monty Python could write something so silly.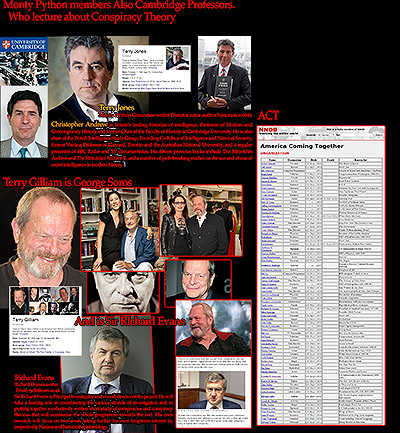 BUT WAIT! We are not even close to being finished with the individuals at the wedding.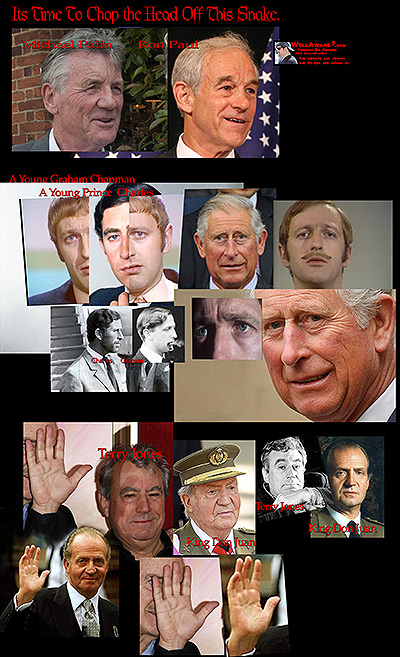 Brothers or Cousin, You Decide
Sandusky Trial Judge is Hank Williams Sr
Yes, he is still alive and fake his death before the JFK HOAX Assassination. As you can see, he played an eyewitness alongside all his other Musical Hall of Fame members. The ears are the give away no doubt.
Tex Ritter was Nelson Rockefelle
r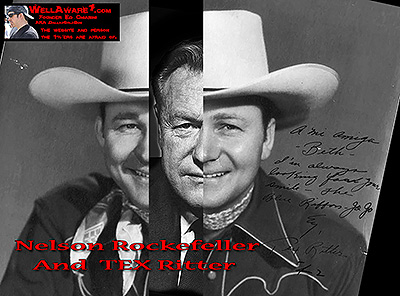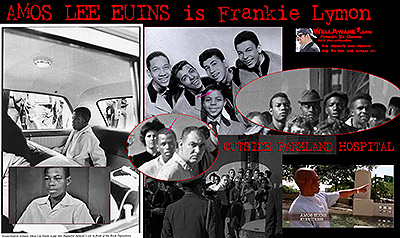 Ronnie Self
UPDATE ON BUDDY.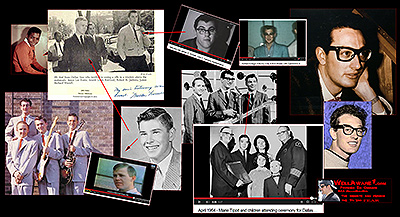 Sonny West is Buddy Holly
For more Grand Ole Opry, Country Music Hall of Fame, and Rockabilly Hall of Fame individuals who played the roles of the eye witnesses to the Kennedy Assassinations HOAX event visit this page.
  Barry Williams and Lou Reed Check the spouse if you doubt.
  Dave Grohl  
MOBY  
David Icke and Gary Numan
One of his albums is entitled Music for Chameleons. As David Icke is known for his Lizard people are running the world.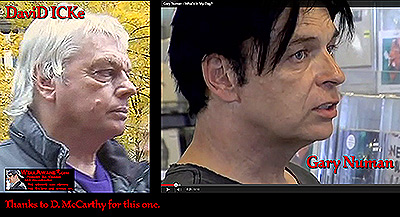 One of Garys albums is called Music for Chameleons 
Back Street losers
After attacking me on my FaceBook page, I took a close look at the person doing all the mud throwing and guess who it was.
Johnny Rotten Playing Protester named Phoenix
  Charlie Murphy / Rodney King  
Perez is Ariel Pink  
Peter Criss & Phil Spector
  Clapton
Courtney Love & Kurt Cobain
And yes her partner in the porn business is none other than... Two other Real Housewives are Pornstars as well. But we will save that for a later time.
  Keith Urban
Vince Abbott Paul from Pantera
  Idris Elba
Sonny & Cher