Musicians Gone Bad Pt3
3 min read
Musicians Gone Bad Pt1  AKA Music Legends
Musicians Gone Bad Pt2
The Business of Legend Making is a big one. Consider the possibilities. The sudden finding of a lost recording autographed (plus the signature is genuine because they just signed it yesterday). If you go to Ebay, look at the price they get for a John Belushi autograph. Stevie Ray's guitar just sold to Guitar Center for $400,000+ what are you thinking its worth now that they will find out he's still alive and playing shows as St John and the Sinners. I think there will be some explaining to do.
Now remember, the person (the artist) playing the role of a rock god DOES HAVE THE SKILLS; I'm not trying to take away any of their talents, but their lack of morals and ethics is apparent. Just because the record label owns the pseudonym doesn't mean people like Morgan Freeman would be put in any position to lose his reputation if he were to stand up and put his foot down and tell the industry enough with this Bullshit. He has a large enough fan base to do so without worrying about its repercussions. Plus, if he did, he would find out that he will have a whole new group of followers that will stand by his side in an effort to rid that industry of the evil low life scum that control it and keep others that are just as talented from ever making their way to the charts just because they do not want to play their little game of control. 
Christy Walton and Carole King
James Germain Junior as an employee of the Dell schoolbooks depository was James Brown.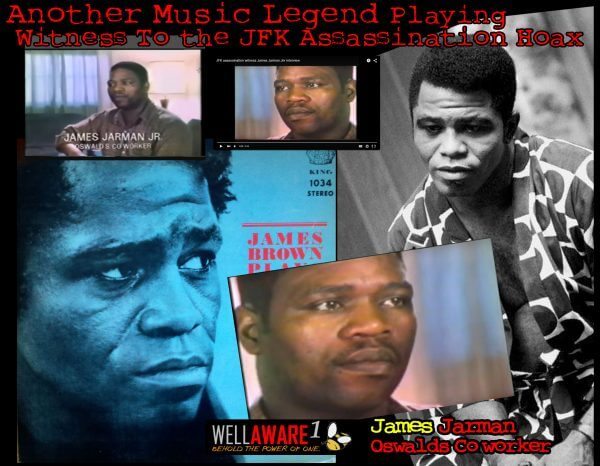 https://www.youtube.com/watch?v=tOf_lWY0pTM
Ben Vereen is the UN representative of Oman to the United Nations
Macklemore playing the role of a protester and is possibly the musician that was threatening me with the stone during the occupied protest in Dallas Texas at the JFK Memorial.  Which means that he is a son of David Rockefeller, Junior.
Ted Nugent was playing the role of Steve Brattsales, a member of the Board of Directors for Walmart.
Pat Robertson is Chet Atkins

https://www.youtube.com/watch?v=ypioSG7ffpc   Another Associate of Chet's making his next job a little less holy.
Another associate of Tommy that crosses over to Pats productions
Another crossover actor that is with Tommy Emmanuel and then see in Pats productions.
Tommy Emmanuel ( friends and associates of Chet) playing a role on Pats TV show.
Chet and Pat, same wife.   Adel Is Drew, the Same boyfriend, as well.
https://www.youtube.com/watch?v=Nck6BZga7TQ
Johnny Cash is Jerry Jones and is still married to June Carter Cash
Obvious to see when the spouse is still the same.
Still married to June Carter Cash, who is supposed to be dead.
  With his Buddy, Barry Switzer scandal seems to be their thing. More to come on this one!
Ear biometric evaluation was done on Jones and Cash and prove to be a match.
He also plays Houston lawyer Howard Nations.
  Pat Boone playing a role as an astronaut, and one of the bikers interviewed at the bikers shootout in Waco along with Michael Greenberg and the rest of the family.
Eddie Murphy is playing the role of Cornelius Dupree.  I suppose it inmate in the Dallas County corrections office that Dist. Atty. Craig Watkins uses as an example of the department recently funded by Dallas tax dollars; that goes back to look at DNA evidence in death row cases.  The other such example that uses is the actor that you would know from the television show "The Fresh Prince", who plays Carlton.
Bobbi Christina Brown playing a role in the Bland HOAX
  Britney Spears was playing a part in an active shooter event.