New JFK Assassination Witness Identified
2 min read
<p style="text-align: justify;">This person was told to us to be a witness to the murder of Officer Tippit, who we have identified as really being Carl Perkins, a Rock n Roll music legend. Who was from Tiptonville Tennessee. That's how he got the nickname Tipper according to Bobby Kennedy, who we can hear him call Perkins in the video of entering his office on the first day he was a senator. This nickname is also where he gets the Tippit from.  If he actually was a Dallas Police officer we will never know, but I highly doubt it since almost everyone involved in a officials capacity for that event just so happened to of taken their position just a few weeks prior to the assassination.</p>
THE

GODMOTHER

OF ROCK N ROLL

Sister Rosetta Tharp

This person was told to us to be a witness to the murder of Officer Tippit, who we have identified as really being Carl Perkins one of the Rock n Roll music legends. Who was from Tiptonville Tennessee.

This is where he gets the Tippit name.

Sister Rosetta Tharp is an associate of Perkins as well as all the other Hall of Fame Musicians from the early days of the music scene, that I have identified as playing roles in the events related to the JFK Assassination.
ALMOST EVERY witness that we have been shown was involved in that event I have identified as being in one of more of the following organizations.
The Grand Ol Opry
The Country Music Hall of Fame
The Rock N Roll Hall of Fame
The Rockabilly Hall of Fame
I will be releasing a video documenting all the musicians involved.  Plus who the Dallas officials are as well, in the next few weeks.
http://www.youtube.com/watch?v=_zhXTW3ySUY[/embedyt]
All the Oswald Co Workers are in this video.  Including Little Richard (see if you can figure out which one he is.)
COWORKERS OF OSWALD 
At the Schoolbook Depository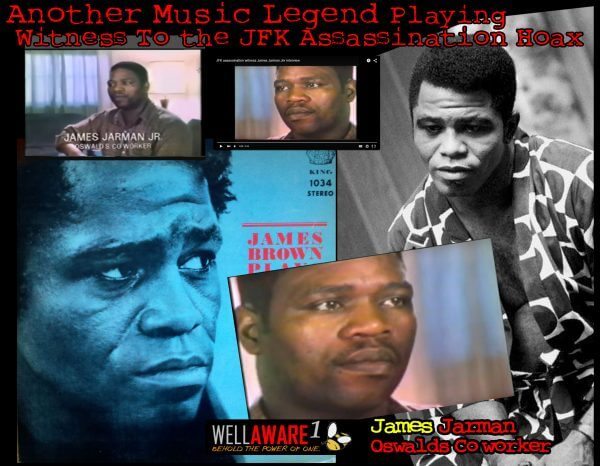 BONNE RAY WILLIAMS is CHUCK BERRY
AKA Father of Eddie Murphy.  This is where his brother Charlie Murphy gets his name from. Remember Eddie
When you watch the video listen to his voice and you will hear where Eddie gets his from.
The Three Tramps (More well-known Musicians)
Tramp number two was Harold Lloyd Jenkins AKA Conway Twitty.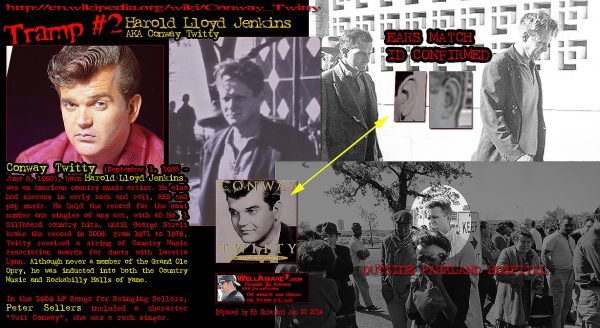 Tramp # 3 Whitey Ford
A FEW MORE WELL KNOWNS PLAYING ROLES.  Make sure you note all these musicians are/were good friends during this time.
Zapruder was Col Tom Parker
Search for JFK Assassination on this site to see more.
http://www.youtube.com/watch?v=ev33TWVAbtI[/embedyt]