MGTOW Chats Episode 74 – NZ & Staged Shootings
3 min read
Lamprey is back from Cambodia and he will join me with returning guest Ed Chiarini as we discuss the shooting in NZ and other staged shooting events in the past. Come join the conversation.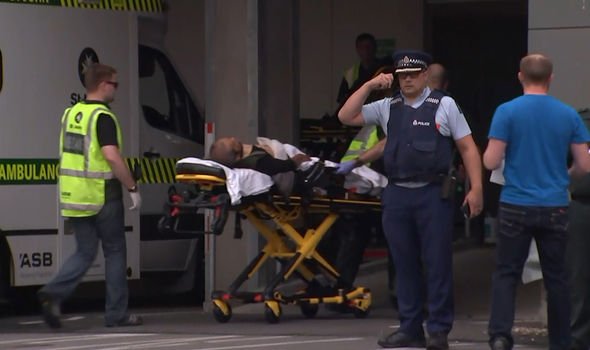 A few hours ago I was the guest on a YouTube podcast Hosted By Ayam Sirias and Milt Lampray.  We spoke about a number of topics and I hope you listen for yourself via the link below.
The main focus of the show was the recent shooting in New Zealand at a mosque.
With regards to the so called Shooting in NZ, the evidence that it is a HOAX is massive. We spoke about some of the images that if they were genuine then it would mean an absolute hoax. . Unfortunately at the time of the show I had no way to validate the images and had to rely on the hosts word they were genuine.  After the show I began to attempt to validate the images and found out the one was not from the NZ shooting but was from a Mosque shooting in Egypt in November 2017.
I believe it was a genuine mistake on the part of Ayam the host, and was not melicious at all.  I've been fooled by images in the past so I know what its like.  With that being said the rest of the interview and the other points that are brought up still confirm the event was a hoax. . Just like all the events we see on the news that pertain to events that in reality would not be discussed especially if there was an ongoing investigation or the investigation had not even concluded yet.  Any talk of details or any details released to the public would violate the victims and their families privacy, as well may cause evidence to be thrown about and a mistrial meted.
My position has been and will always be one taken from a legal standpoint.  Because we know jail is real and no one wants to find themselves in one, the act of leaking information that might cause a mistrial in a real event, especially if the person leaking that information is part of the investigation team would be dealt with and punishable.
No one wants to get sued either so understanding the legality behind publishing personal information on the news is one that the legal teams of the networks are paid big buck to decide whether or not to do.  Taking risks to broadcast information that could just as well be broadcast with the names and locations deleted is one way to remedy them losing their license, but when you see clear violations of HIPAA laws, where a hospital liaison is standing in front of the media reading off names of victims they are caring for, you know immediately what you are watching is BS.
Rules to view by:
1.  If an event is real, there is no need to fake anything.
2.  If it can't happen in reality, then it's not reality.
3.  When in doubt check the spouse (this rule is in regards to the Actor based reality and their supporting case being played by their spouse and immediate family members)
That is Sean Astin.  If you know my work you know why that is significant.

An image they claim was taken at the shooting scene.  Anyone who know anything about blood knows that is way to red.  Thats stage blood.