Sally Yates Is Not Who You Think
2 min read
<p style="text-align: justify;">Again I'm showing you the reality behind the smoke and mirrors.  The people you believe are your government officials are simply actors.  They are the descendants of past Presidents and Royals that stem back to the times of Rome.</p>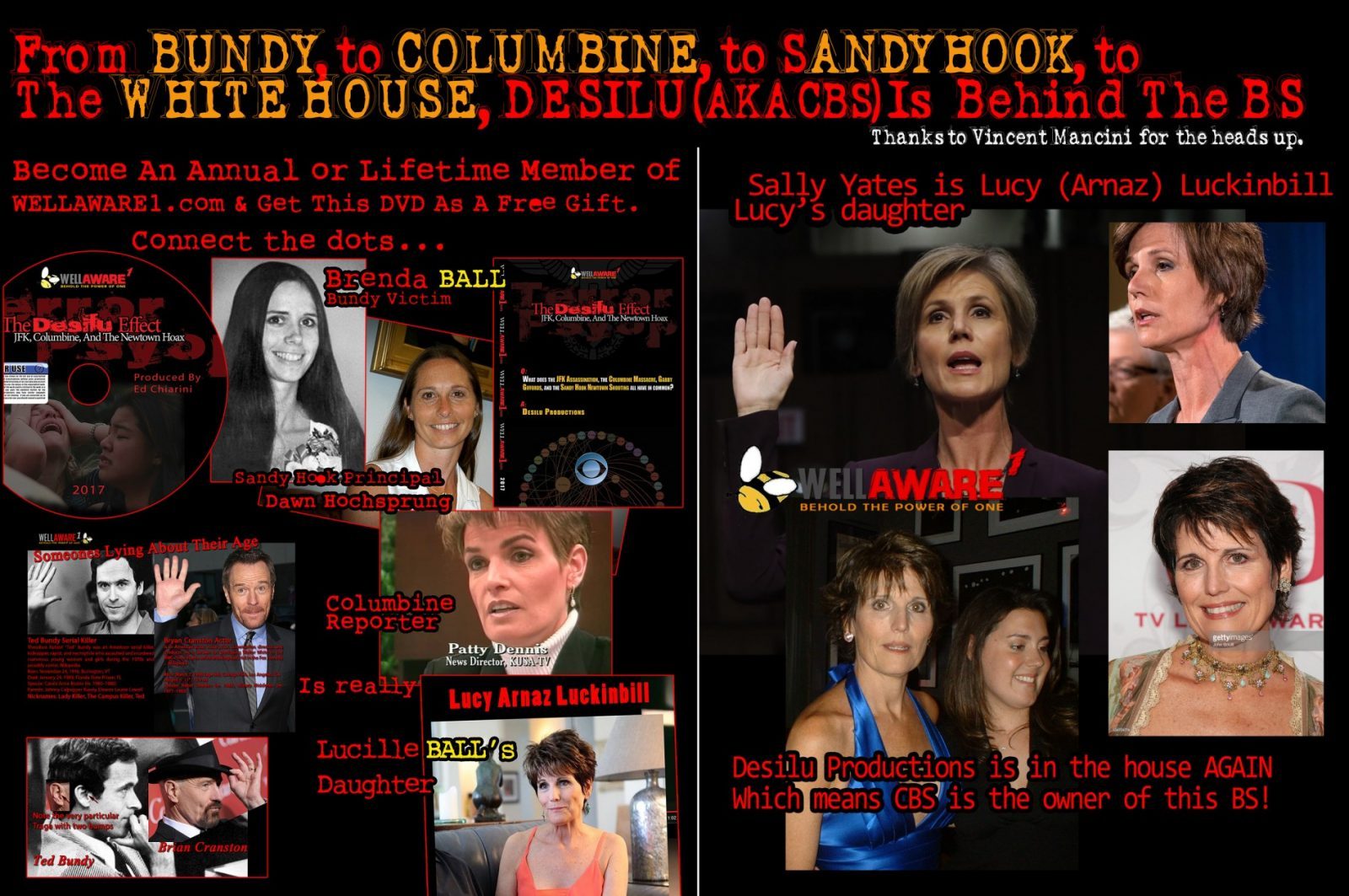 Again I'm showing you the reality behind the smoke and mirrors.  The people you believe to be your government officials are simply actors.  They are the descendants of past Presidents and Royals that stem back to the times of Rome.
Sally Yates is really Lucy Arnaz Luckinbill, Lucille Balls daughter.  We all know who Lucy is since I have exposed her thoroughly.  So you see the Royals are still running the show.
Remember what I have said to watch out for, the cross-referencing of products and productions owned by their family? Well, here you go.
https://www.usatoday.com/story/opinion/2017/05/09/sally-yates-ted-cruz-muslim-ban-jonathan-turley-column/101465522/
Sally Yates testified like 'Alice in Wonderland' at the congressional hearing
Now, most of you don't know that the real ALICE was based on Alice Roosevelt Teddy's daughter, I'll get into that later.  Kermit, her brother was Walt Disney, as well as Hitler.  If this is new to you just use the search feature on this site and search for Hitler and you will learn all about it.
WE KNOW ERIC RUDOLPH WAS A SCRIPTED OUT PRODUCTION
Yates was the lead prosecutor in the case of Eric Rudolph, who committed the Centennial Olympic Park bombing,[9] a terrorist convicted for a series of anti-abortion and anti-gay bombings across the southern United States between 1996 and 1998, which killed two people and injured over 120 others.[10]
THEY SAY IT TO YOUR FACE
Acting United States Attorney General
In January 2017, according to a Justice Department spokesman, Yates accepted a request from the incoming Trump administration to serve as Acting Attorney General, beginning on January 20, 2017, and until the successor for Attorney General Lynch would be confirmed by the United States Senate.[20]
It's ALL an ACT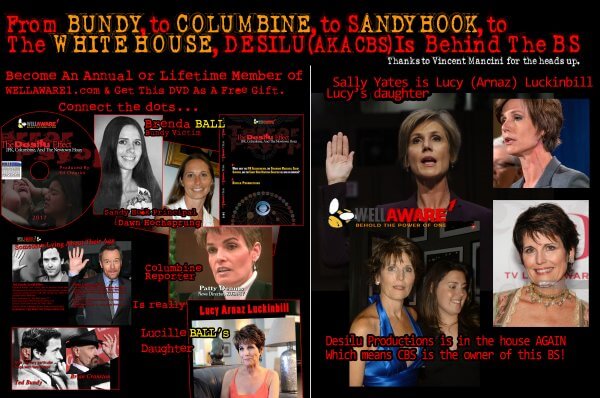 You will see them refer to Nixon and Watergate because Lucy's husband Laurence Luckinbill was one of Nixons Staff.
Watch her whole family play roles from Columbine to Sandy Hook.
Here you can see her brother giving me the evil eye, while he thinks I don't recognize him.
https://www.minds.com/newsfeed/887183546234728448