Another ANTI Gun Senator EXPOSED
2 min read
<p style="text-align: justify;">How many will it take before you start to hound these actors? If you want to put the pressure on them don't go after the government officials they play, GO AFTER THE advertising and the supporters of the Actor Daniel Tosh.  This now not so funny comedian is not even American and was born in Germany.</p>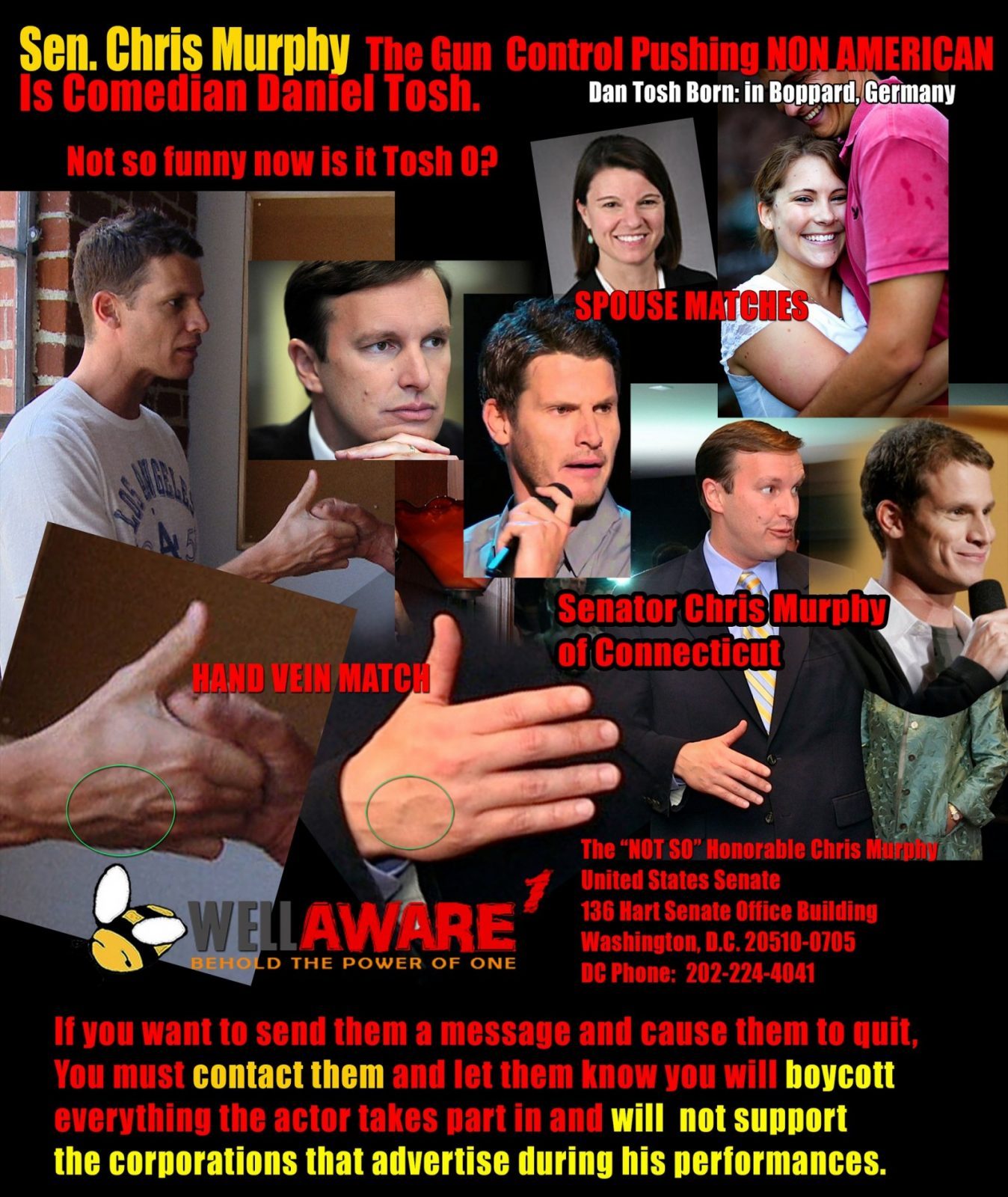 How many will it take before you start to hound these actors?
If? you want to put the pressure on them don't go after the government officials they play, GO AFTER THE advertising and the supporters of the Actor Daniel Tosh.  This now not so funny comedian is not even American and was born in Germany.  The reason they are trying to push for gun legislation is because they know if the time comes, the people will be using those guns on them.  They will not come for your guns, but they will try to make laws that will cause you to be afraid to use them.

Born in Boppard, Rhineland-Palatinate, West Germany,[5] Tosh grew up in Titusville, Florida, the son of a Presbyterian minister. After graduating from Astronaut High School in 1993, Tosh attended the University of Central Florida, graduating in December 1996 with a degree in marketing.[6] Among his first jobs was a telemarketer at Central Florida Research Park. He said later, "Hey, $15 an hour to annoy people! I really was not preparing myself for the future at all. I had interviews lined up. I sat through one real interview and I was like, 'I wouldn't hire me.' I left halfway through the orientation. That's the closest thing I ever got to a real job."[7] Tosh moved to Los Angeles, but attributes his decision to work in comedy to being raised in Florida, which he considers "flat, hot, and dumb."[8]
 Spouse of the senator
Christopher Scott "Chris" Murphy (born August 3, 1973) is the junior United States Senator from Connecticut, in office since 2013. He previously served in the United States House of Representatives, representing Connecticut's 5th congressional district from 2007 to 2013. Before being elected to Congress, Murphy was a member of both chambers of the Connecticut General Assembly, serving in the Connecticut House of Representatives (1999–2003) and the Connecticut Senate (2003–07). He is a member of the Democratic Party.
After four-term incumbent Joe Lieberman decided to retire, Murphy announced his candidacy for the 2012 U.S. Senate election. He defeated former Connecticut secretary of state Susan Bysiewicz in the Democratic primary, and subsequently defeated Republican candidate Linda McMahon in the general election.
Murphy has called for the closure of the Guantanamo Bay detention camp;[34] however, in February 2011, Murphy voted to extend provisions of the Patriot Act.[35]