The Churchill Lie
2 min read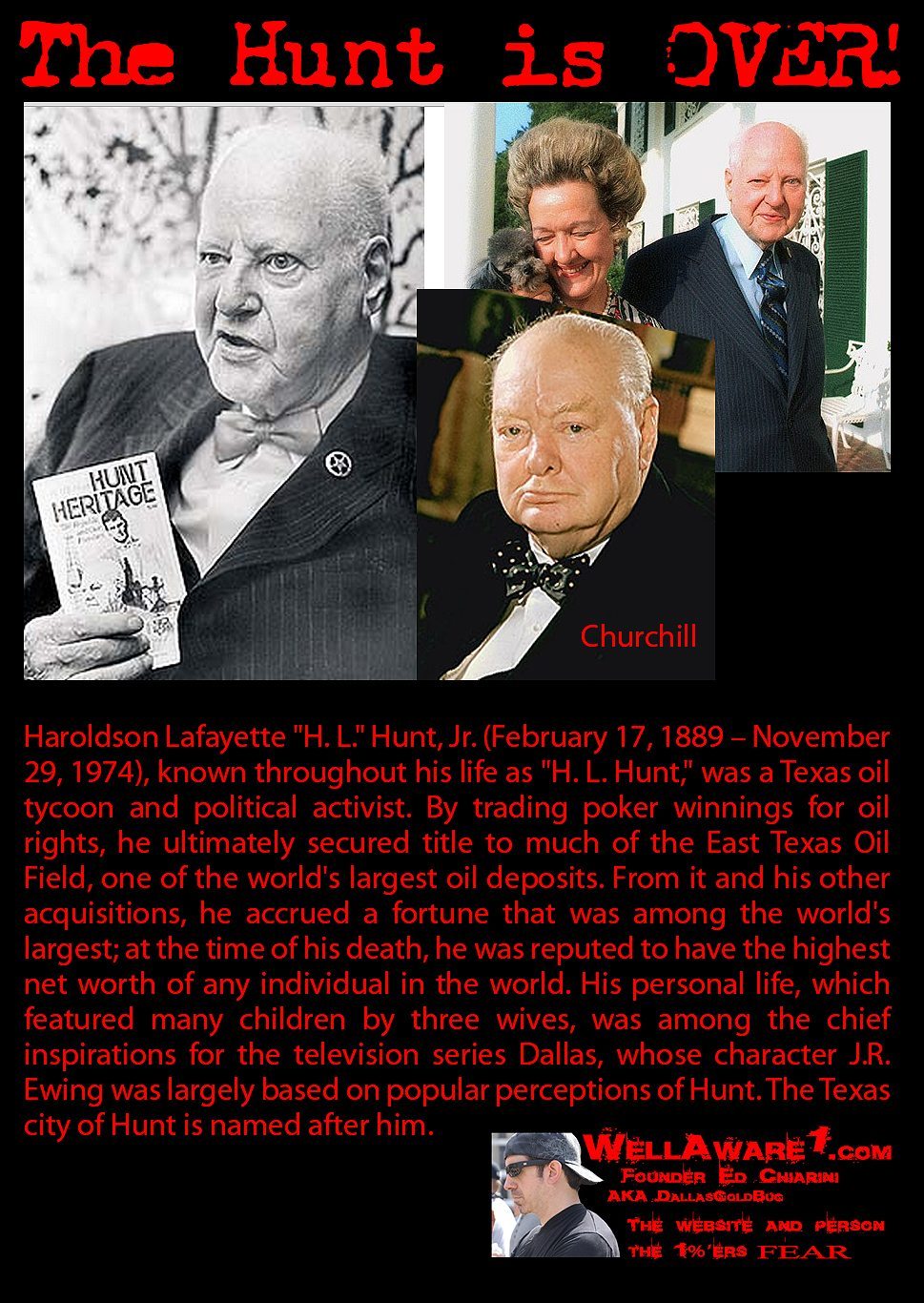 The lie known as Churchill, was really HUNT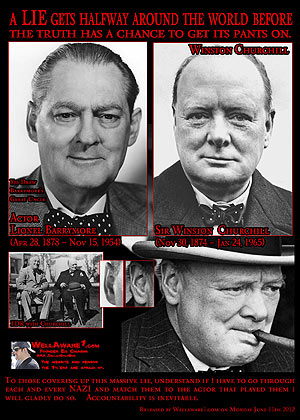 Sir Winston Leonard Spencer-Churchill, KG, OM, CH, TD, PC, DL, FRS, Hon. RA (30 November 1874 – 24 January 1965) was a British Conservative politician and statesman known for his leadership of the United Kingdom during the Second World War. Widely regarded as one of the greatest wartime leaders of the century, he served as Prime Minister twice (1940–45 and 1951–55). A noted statesman and orator, Churchill was also an officer in the British Army, a historian, a writer, and an artist. He is the only British prime minister to have received the Nobel Prize in Literature, and was the first person to be made an Honorary Citizen of the United States.
Lionel Barrymore was born Lionel Herbert Blythe in Philadelphia, the son of actors Georgiana Drew Barrymore and Maurice Barrymore. He was the elder brother of Ethel and John Barrymore, the uncle of John Drew Barrymore and Diana Barrymore, and the great-uncle of Drew Barrymore. Barrymore was raised a Roman Catholic. He attended the Episcopal Academy in Philadelphia, Pennsylvania. In her autobiography, Eleanor Farjeon recalled that when she and Barrymore were friends as toddlers, she would take off her shoes and he would kiss her feet.  He was married twice, to actresses Doris Rankin and Irene Fenwick, a one-time lover of his brother John. Doris's sister Gladys was married to Lionel's uncle Sidney Drew, which made Gladys both his aunt and sister-in-law. Doris Rankin bore Lionel two daughters, Ethel Barrymore II (b. 1908) and Mary Barrymore (b. 1916). Unfortunately, neither baby girl survived infancy, though Mary lived a few months. Lionel never truly recovered from the deaths of his girls, and their loss undoubtedly strained his marriage to Doris Rankin, which ended in 1923. Years later, Barrymore developed a fatherly affection for Jean Harlow, who was born about the same time as his two daughters and would have been about their age. When Jean died in 1937, Lionel and Clark Gable mourned her as though she had been family.

Would someone like to attempt to convince me that Clementine Churchill is not Irene Fenwick the Great Aunt of Drew Barrymore?  Therefore Lionel Barrymore is Churchill.  Fact.
This is just one of the many lies you have been told about the history of the US and the UK, by FDR.  The history books are full of junk and need to be rewritten using facts not the lies those who perpetrated this hoax want you to believe.