Washington County OR, ExPlan Drill Alert!
2 min read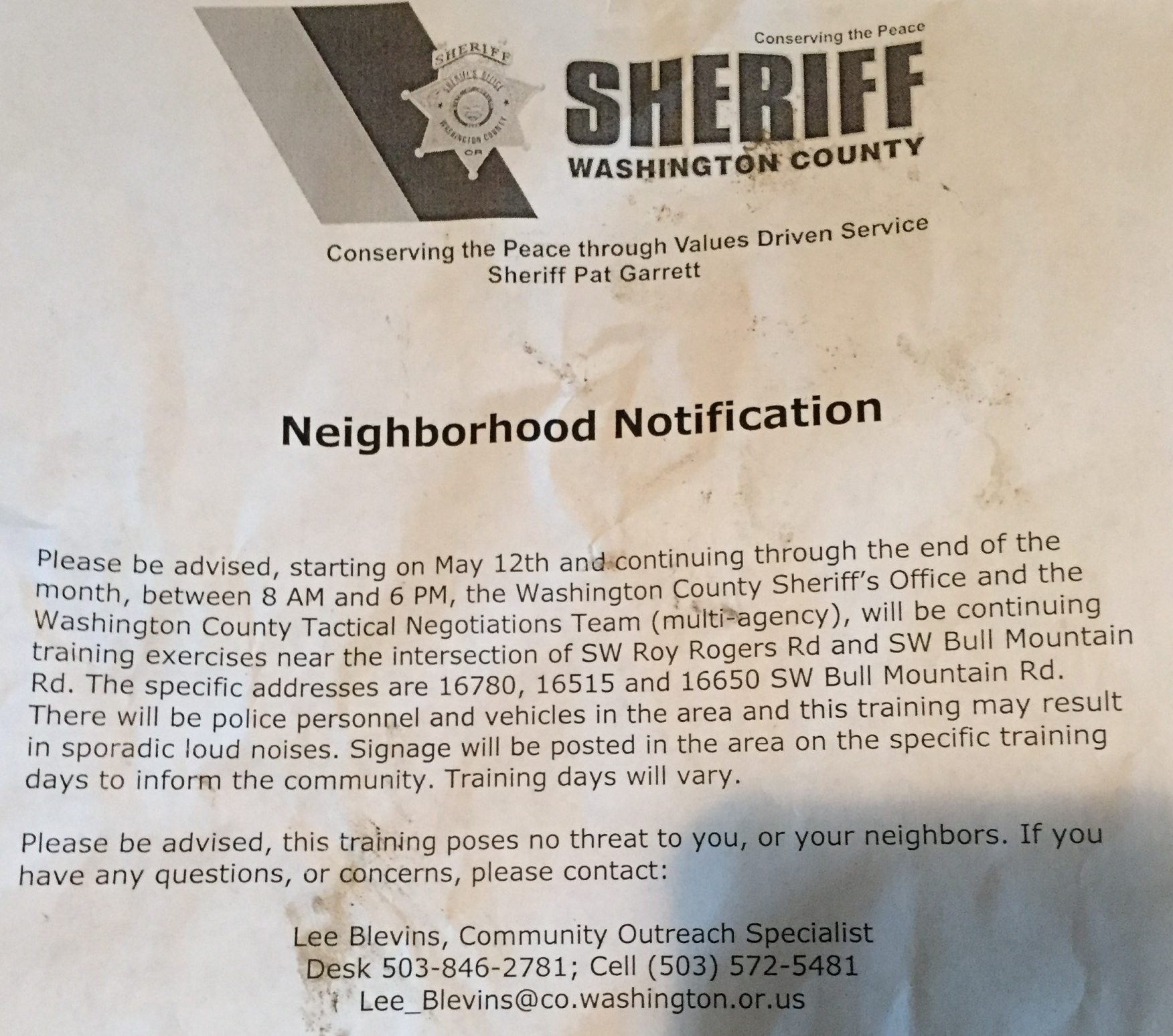 I got this in yesterday and it is going to take place in a known offenders jurisdiction.  The Sheriff's here are well-known for their role-playing through the ExPlan DHS HSEEP grant program.  I'm not saying there will be a staged event just providing you with the details they provided to local residents.  Combine that with their propensity to play this game and we could be looking at yet another staged HOAX that will be broadcast on TV as a real event.
Thanks to the WellAware resident who forwarded this to me.  If you should receive information as per a drill in your area please send the document to me donate@wellaware1.com and I will post it to alert others as to the site and time so they might be able to document the event and hold the feet of the officials to the fire.
What are the keys to this event?
We have the mentioning of Roy Rogers who was Tex Ritter's friend and Tex was the big man behind all of this BS. He was Nelson Rockefeller who headed up the CIAA that Disney ran in south America.  Then we have the cross street of BULL mountain.  I think it's self-explanatory.
AND on http://www.broadcastify.com/listen/feed/1102/web
it looks like they stopped the archive at 12am so they are going to hide any talking of the pre-game show.  They are so caught.
[insert page='hseep-explan-full-exercise-program-dhs' display='excerpt']