William Lewis, AKA Anthony Mugga, hatrickpenry, Tony Mugga, et al.
1 min read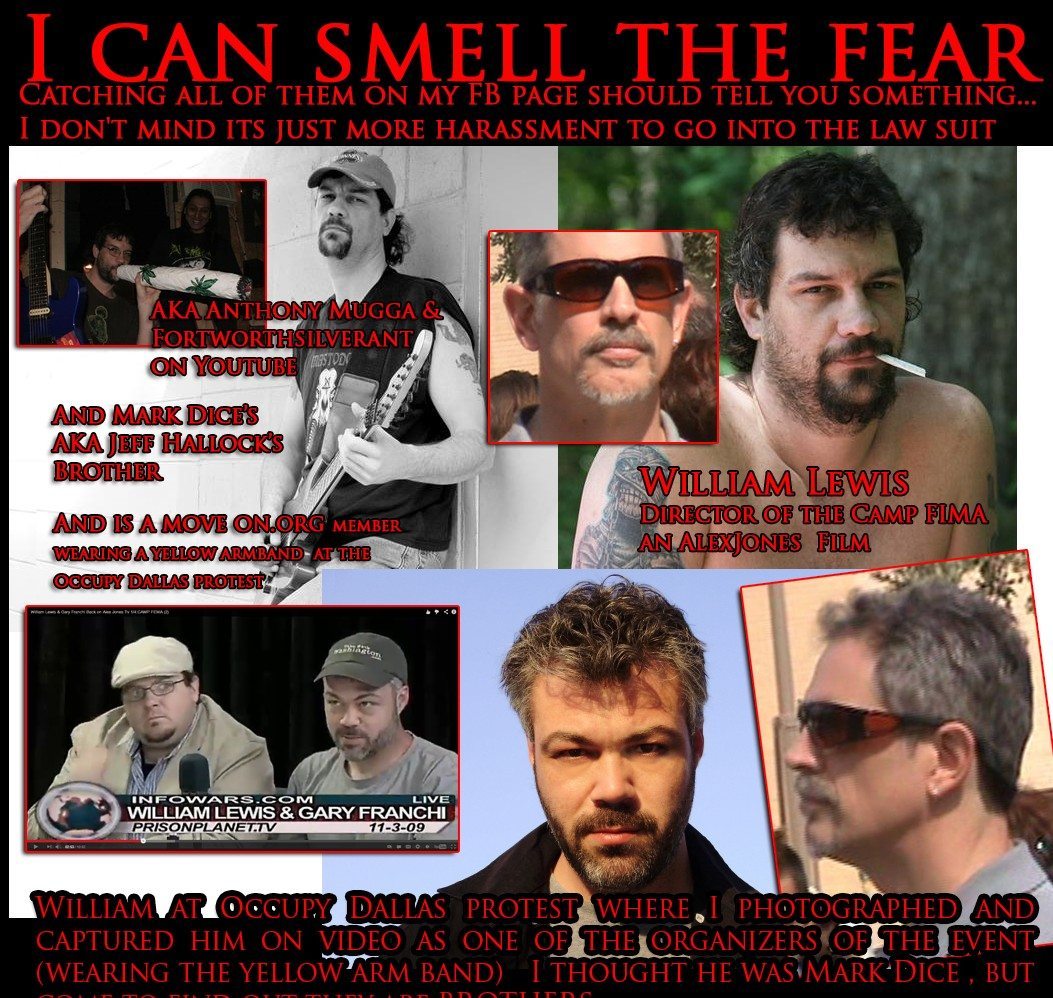 William Lewis

is a filmmaker who began his career in the steamy blues and gospel filled streets of Shreveport, Louisiana is working with legendary music producer, Stan Lewis of Jewel Records.AKA Anthony Mugga, Michael Chantkowski, hatrickpenry, Tony Mugga, You can find him on YouTube, Or in his studio working for the Alex Jones;
William Lewis
William Lewis, is one of the Alex Jones' stooges. He is the director for most of his films and loves to push his "Camp FEMA" video.
It's believed that he is  a Jeff Hallocks brother.  Jeff is Mark Dice.
William was also photographed at the Dallas Occupied Protest, that was full of actors. Feel free to view my footage of him on my YouTube account.
He loves to attack me while using his various pseudonyms listed above. By no means is that a full list as he continues to get shut down by YouTube when he attacks me but creates another account and continues his ranting.
Looking at Breck Eisners aka Sebastian Czerkas' FB page you will find William in his friends list. Connecting these actors once again back to the Disney/Bush/Roosevelt family.