Youtube Take Down
1 min read
<p style="text-align: justify;">If you have been following my work for the past 6 years, I'm sure you are aware of the numerous time the video hosting companies have taken down my work.  AND YET NOT A SINGLE LAWSUIT HAS BEEN FILED AGAINST ME.  What does that tell you?</p>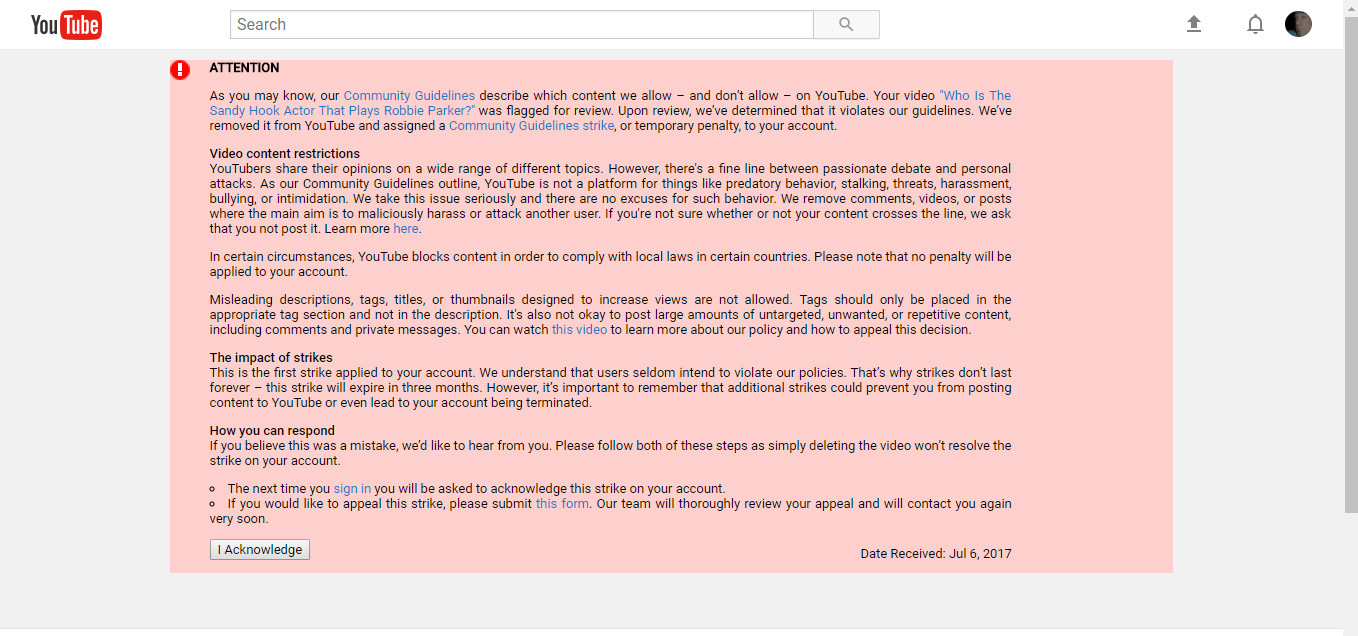 If you have been following my work for the past 6 years, I'm sure you are aware of the numerous time the video hosting companies have taken down my work.  AND YET NOT A SINGLE LAWSUIT HAS BEEN FILED AGAINST ME.  What does that tell you?
Each time they take me down they soon realize the complaints that were alleged against me were false and I have always stayed within the boundaries of the law.  They eventually grant me access once again to host my work but each time they typically reset my stats and further lower my ranking in the search engines.
Again nothing has changed and they are at it again.  Yesterday they gave my account two strikes in one day.  Three and your youtube site goes bye-bye.  So you better get your fill of my work now before its too late.