UPDATE Another Prime Minister OUTED
10 min read
So Superman Was a Royal. Oh, how I enjoyed this one.  I'm having to control myself from all the SUPER jokes I could say.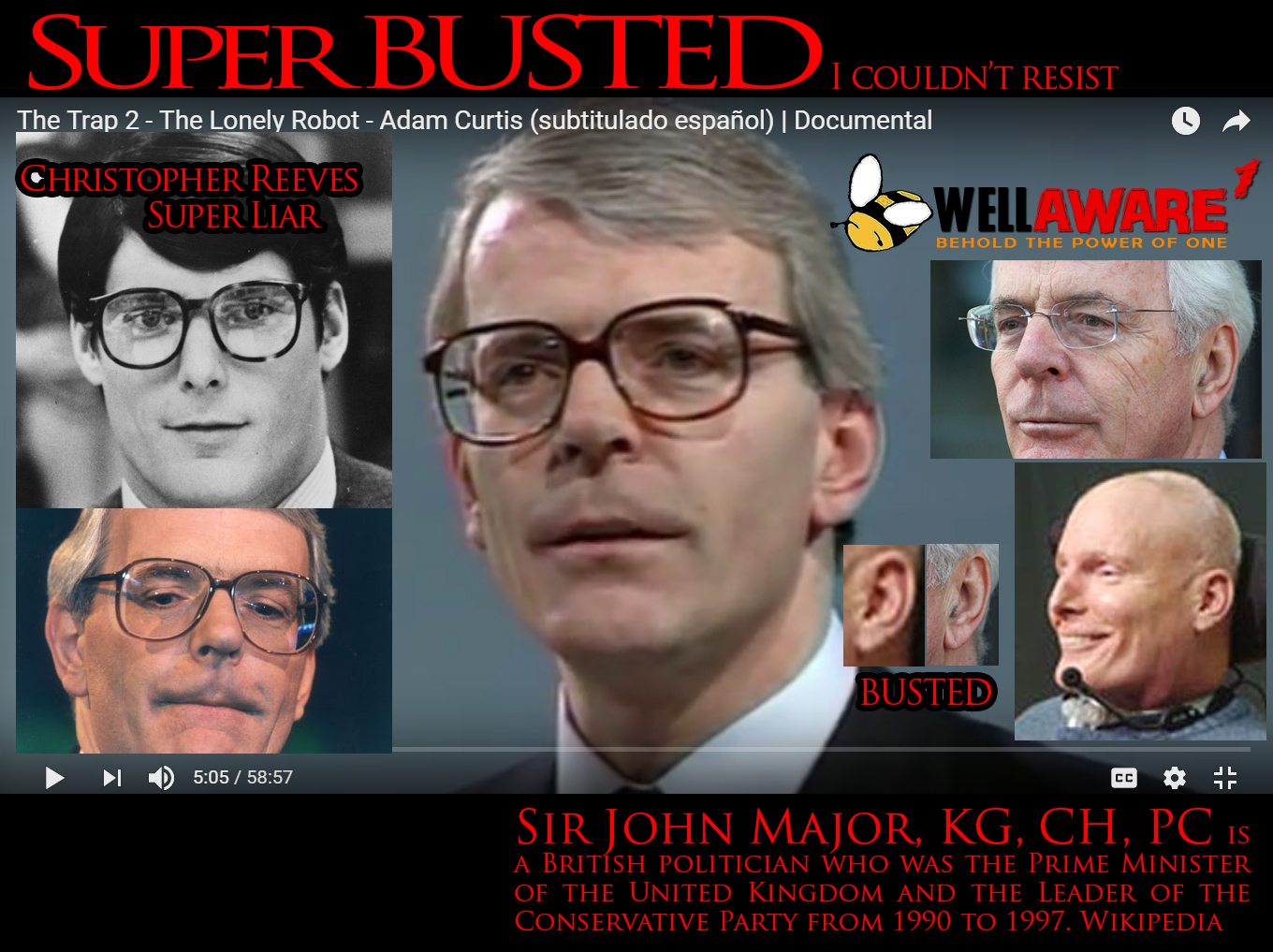 UPDATE
Go ahead and try to deny but before you do you might want to take a look at the spouse.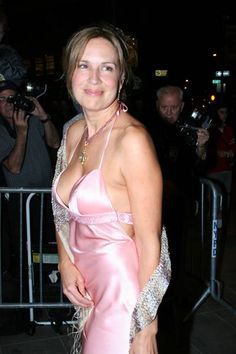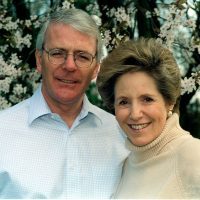 Ten + years apart
Published on: Aug 1, 2016 @ 23:54
Some may say, "how difficult could it be to at least changed his glasses a bit?  Lasic anyone?"  Of course, that would be easy.  Now I have thought since beginning this work five years ago that they are doing this as a slap in our face, but what if that is not the case at all?  What if we have some crafty patriots on the inside doing these things on purpose?  They very well could be trying to alert those of us who are capable of "seeing", as I am.  Think about it.
So Superman Was a Royal.
Oh, how I enjoyed this one.  I'm having to control myself from all the SUPER jokes I could say.  This Super idiot belongs in the SuperMAX, Ok I'll stop.  But at least he needs a super ass kicking to teach him not to conn people.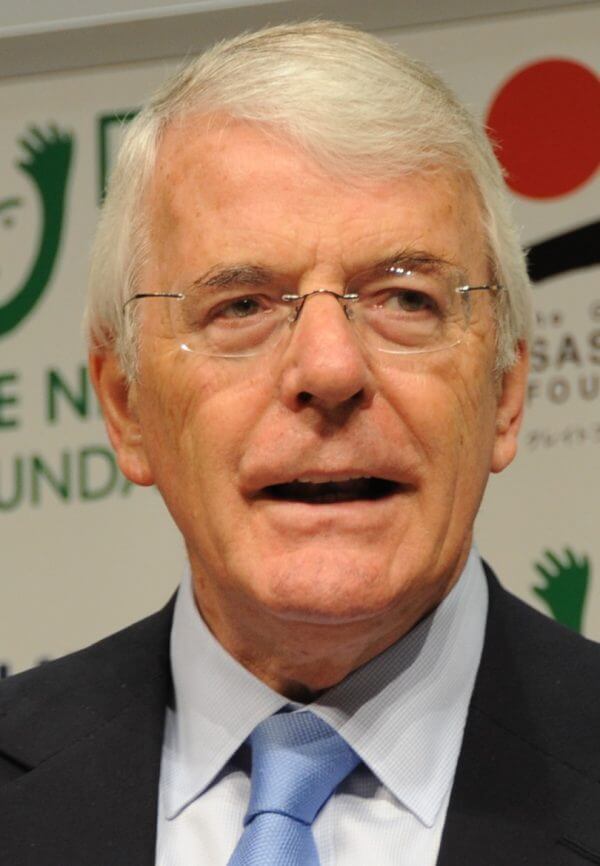 Sir John Major, KG, CH, PC (born 29 March 1943) is a British politician who was the Prime Minister of the United Kingdom and theLeader of the Conservative Party from 1990 to 1997. He served consecutively as Foreign Secretary and Chancellor of the Exchequer in the Thatcher Government from 1989 to 1990, and was the Member of Parliament for Huntingdon from 1979 to 2001.
Within weeks of becoming Prime Minister, Major presided over British participation in the Gulf War in March 1991 and negotiated theMaastricht Treaty in December 1991.[1] He went on to lead the Conservatives to a fourth consecutive election victory, winning the most votes in British electoral history with over 14 million in the 1992 general election, with a reduced majority in the House of Commons. Shortly after this, even though a staunch supporter of the ERM, the Major Government became responsible for British exit from the Exchange Rate Mechanism (ERM) after Black Wednesday on 16 September 1992. This event led to a loss of confidence in Conservative economic policies and Major was never able to achieve a lead in opinion polls again.
Despite the eventual revival of economic growth amongst other successes such as the beginnings of the Northern Ireland peace process, by the mid-1990s the Conservative Party was embroiled in ongoing sleaze scandals involving various MPs, including Cabinet Ministers. Criticism of Major's leadership reached such a pitch that he chose to resign as leader in June 1995, challenging his critics to either back him or challenge him; he was duly challenged by John Redwood but was easily re-elected. By this time, the Labour Party had moved to the centre-left under the leadership of Tony Blair and won a large number of by-elections, eventually depriving the Government of its majority in February 1997. Major went on to lose the 1997 general election months later in one of the largest electoral defeats since the Great Reform Act of 1832.
After defeat, Major resigned as Prime Minister and was succeeded as Leader of the Conservative Party by William Hague. He went on to retire from active politics, leaving the House of Commons at the 2001 general election. Major is the oldest living former UK Prime Minister and remains an active speaker and businessman. He was an especially active figure on the side of the Remain campaign preceding the European Union membership referendum, 2016 that resulted in the United Kingdom voting to leave the European Union.[2]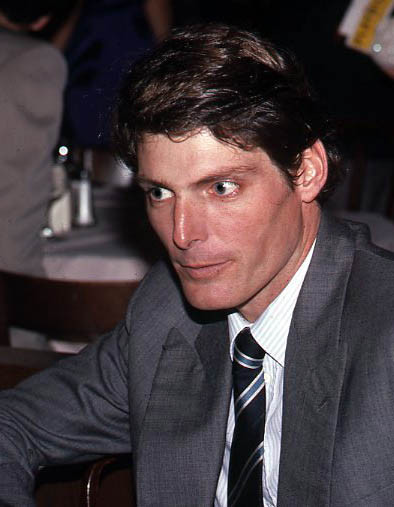 Christopher D'Olier Reeve[2] (September 25, 1952 – October 10, 2004) was an American actor, film director, producer, screenwriter, author, and activist. He achieved stardom for his acting achievements, in particular, his motion picture portrayal of the comic book superhero Superman.
Reeve appeared in other critically acclaimed films such as Street Smart (1987) and The Remains of the Day (1993). He received a Golden Globe nomination for his performance in the television remake of Rear Window (1998).
On May 27, 1995, Reeve became a quadriplegic after being thrown from a horse during an equestrian competition in Culpeper, Virginia. He was confined to a wheelchair and required a portable ventilator for the rest of his life. He lobbied on behalf of people with spinal-cord injuries and for human embryonic stem cell research, founding the Christopher Reeve Foundation and co-founding the Reeve-Irvine Research Center.[3]

Early life
Christopher Reeve was born on September 25, 1952 in New York City, the son of Barbara Pitney (Lamb), a journalist, and Franklin D'Olier Reeve, a teacher, novelist, poet, and scholar. Reeve was of almost entirely English ancestry, with many family lines that had been in America since the early 1600s.[4] His paternal grandfather, Colonel Richard Henry Reeve, had been the CEO of Prudential Financial for over twenty-five years, and his great-grandfather, Franklin D'Olier, was a prominent businessman, veteran of World War I, and the first national commander of the American Legion. Reeve's mother was the granddaughter of Mahlon Pitney, a U.S. Supreme Court Justice, and a descendant of William Bradford, a Mayflower passenger.[5][6] Reeve was also descended from a sister of statesman Elias Boudinot, as well as from Massachusetts governors Thomas Dudley and John Winthrop, Pennsylvania deputy governor Thomas Lloyd, and Henry Baldwin, another U.S. Supreme Court Justice.[5]
Reeve's father was a Princeton University graduate studying for a master's degree in Russian at Columbia University prior to the birth of his son, Christopher. Despite being born wealthy, Franklin Reeve spent summers working at the docks with longshoremen. Reeve's mother had been a student at Vassar College, but transferred to Barnard College to be closer to Franklin, whom she had met through a family connection. They had another son, Benjamin, born on October 6, 1953.[7]
Franklin and Barbara divorced in 1956, and she moved with her two sons to Princeton, New Jersey, where they attended Nassau Street School. Later that year, Franklin Reeve married Helen Schmidinger, a Columbia University graduate student. Barbara Pitney Lamb married Tristam B. Johnson, a stockbroker, in 1959. Johnson enrolled Christopher and his brother, Benjamin, in Princeton Country Day School, which later merged with Miss Fine's School for Girls to become the co-educational Princeton Day School.[8] Reeve excelled academically, athletically, and onstage; he was on the honor roll and played soccer, baseball, tennis and hockey. The sportsmanship award at Princeton Day School's invitational hockey tournament was named in Reeve's honor. Reeve admitted that he put pressure on himself to act older than he actually was in order to gain his father's approval.[9]
Reeve found his passion in 1962 at age nine when he was cast in an amateur version of the play The Yeomen of the Guard; it was the first of many student plays.[10] In mid-1968, at age fifteen, Reeve was accepted as an apprentice at the Williamstown Theatre Festival in Williamstown, Massachusetts. The other apprentices were mostly college students, but Reeve's older appearance and maturity helped him fit in with the others. In a workshop, he played a scene from A View from the Bridge that was chosen to be presented in front of an audience. After the performance, actress Olympia Dukakis said to him, "I'm surprised. You've got a lot of talent. Don't mess it up."[11] The next summer, Reeve was hired at the Harvard Summer Repertory Theater Company in Cambridge for $44 per week. He played a Russian sailor in The Hostage and Belyayev in A Month in the Country. Famed theater critic Elliot Norton called his performance as Belyayev "startlingly effective." The 23-year-old lead actress in the play, a Carnegie Mellon graduate, turned out to be Reeve's first romance. She was engaged to a fellow Carnegie Mellon graduate at the time; they mutually ended the relationship when he made a surprise visit to her dorm room at seven in the morning and found Reeve with her. Reeve's romance with the actress fizzled a few months later when the age difference became an issue.[12] Reeve was briefly involved with Scientology, but opted out of becoming a member. He subsequently voiced criticism of the organization.[13][14]
Cornell
After graduating from Princeton Day School in June 1970, Reeve acted in plays in Boothbay, Maine and planned to go to New York City to find a career in theater. Instead, at the advice of his mother, he applied for college. He was accepted into Brown, Carnegie Mellon, Columbia, Cornell, Northwestern, and Princeton. Reeve claimed that he chose Cornell primarily because it is a three-and-a-half-hour drive from New York City, where he planned to start his career as an actor,[15] despite the fact that Columbia is in New York City, just a few miles uptown from the theater district.
Reeve joined the theater department in Cornell and played Pozzo in Waiting for Godot, Segismundo in Life Is a Dream, Hamlet in Rosencrantz and Guildenstern Are Dead, and Polixenes in The Winter's Tale.[16] Late in his freshman year, Reeve received a letter from Stark Hesseltine, a high-powered agent who had discovered Robert Redford and represented actors such as Richard Chamberlain, Michael Douglas, and Susan Sarandon. Hesseltine had seen Reeve in A Month in the Country and wanted to represent him. The two met and decided that instead of dropping out of school, Reeve could come to New York once a month to meet casting agents and producers to find work for the summer vacation. That summer, he toured in a production of Forty Carats with Eleanor Parker.[17]
The next year, Reeve received a full-season contract with the San Diego Shakespeare Festival, with roles as Edward IV in Richard III, Fenton in The Merry Wive of Windsor, and Dumaine in Love's Labour's Lost at the Old Globe Theatre.[18]
Before his third year of college, Reeve took a three-month leave of absence. He flew to Glasgow and saw theatrical productions throughout Scotland and England. He was inspired by the actors and often had conversations with them in bars after the performances. He helped actors at the Old Vic with their American accents by reading the newspaper aloud for them. He then flew to Paris, where he spoke fluent French for his entire stay; he had studied it from third grade until his secnd year in Cornell. He watched many performances and immersed himself in the culture before finally returning to New York to reunite with his girlfriend.[19]
Juilliard
After returning to the U.S. from Europe, Reeve chose to focus solely on acting, although Cornell University had several general education requirements for graduation that he had yet to complete. He managed to convince theater director Jim Clause and the dean of the College of Arts and Sciences that, as a theater major, he would achieve more at Juilliard than at Cornell. They agreed that his first year at Juilliard would be counted as his senior year at Cornell.[20]
In 1973, approximately 2000 students auditioned for 20 places in the freshman class at Juilliard. Reeve's audition was in front of 10 faculty members, including John Houseman, who had just won an Academy Award for The Paper Chase. Reeve and Robin Williams were the only students selected for Juilliard's Advanced Program.[21] They had several classes together in which they were the only students. In their dialects class with Edith Skinner, Williams had no trouble mastering all dialects naturally, whereas Reeve was more meticulous about it. Williams and Reeve developed a close friendship.[22]
In a meeting with John Houseman, Reeve was told, "Mr. Reeve. It is terribly important that you become a serious classical actor. Unless, of course, they offer you a shitload of money to do something else."[23] Houseman then offered him the chance to leave school and join the Acting Company, among performers such as Kevin Kline, Patti LuPone and David Ogden Stiers. Reeve declined, as he had not yet received his bachelor's degree from Juilliard.[24]
In early 1974, Reeve and other Juilliard students toured the New York City middle school system and performed The Love Cure. In one performance, Reeve, who played the hero, drew his sword out too high and accidentally destroyed a row of lights above him. The students applauded and cheered. Reeve later said that this was the greatest ovation of his career.[25] After completing his first year at Juilliard, Reeve graduated from Cornell in the Class of '74.
In late 1975, he auditioned for the Broadway play A Matter of Gravity. Katharine Hepburn watched his audition and cast him as her character's grandson in the play. With Hepburn's influence over the CBS network, Reeve worked out the schedules of Love of Life and the play so that he would be able to do both. Because of his busy schedule, he ate candy bars and drank coffee in place of meals, and suffered from exhaustion and malnutrition. On the first night of the play's run, Reeve entered the stage, said his first line, and then promptly fainted. Hepburn turned to the audience and said, "This boy's a goddamn fool. He doesn't eat enough red meat." The understudy finished the play for him, and Reeve was treated by a doctor who advised him to eat a more healthy diet. He stayed with the play throughout its year-long run and was given very favorable reviews. He and Hepburn became very close. She said, "You're going to be a big star, Christopher, and support me in my old age." He replied, "I can't wait that long." A romance between the two was rumored in some gossip columns. Reeve said, "She was sixty-seven and I was twenty-two, but I thought that was quite an honor…I believe I was fairly close to what a child or grandchild might have been to her." Reeve said that his father, who was a professor of literature and came to many of the performances, was the man who most captivated Hepburn. When the play moved to Los Angeles in 1976, Reeve — to Hepburn's disappointment — dropped out. They stayed in touch for years after the play's run. Reeve later regretted not staying closer instead of just sending messages back and forth.[26]
Reeve's first role in a Hollywood film was a small part as a submarine officer in the 1978 naval disaster movie Gray Lady Down. He then acted in the play My Life at the Circle Repertory Company with friend William Hurt.[27]