Let's Talk About Will Smith And The Family Business
10 min read
Like most of Hollywood, the celebrity created is a way for the military to send out spies and they are let to walk into countries and places regular folks cannot.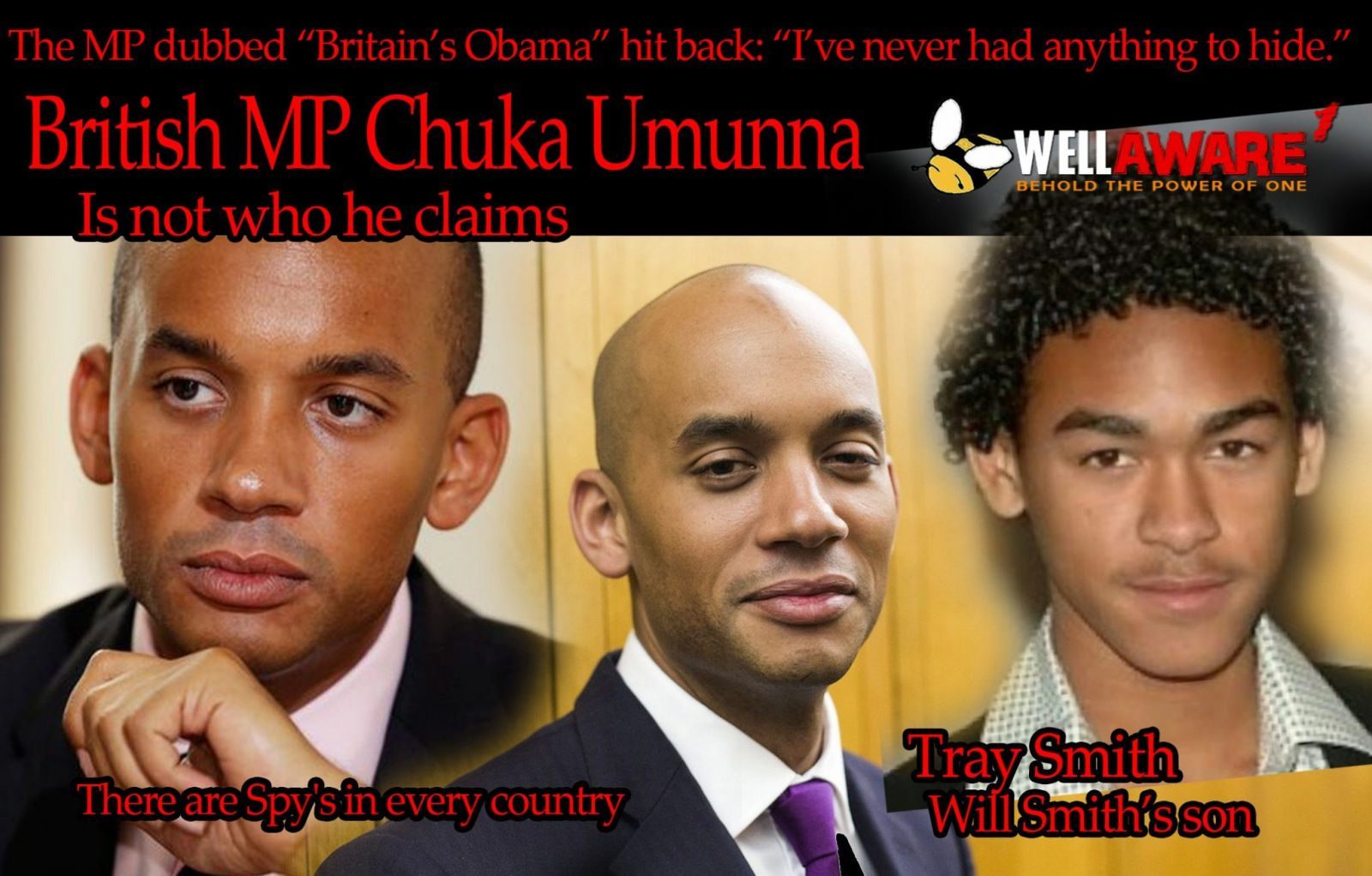 WILL SMITH JUST ANOTHER GOVERNMENT AGENT
Like most of Hollywood, the celebrity created is a way for the military to send out spies and they are let to walk into countries and places regular folks cannot.
This page will be updated as more information becomes available.
Wikipedia in black my comments in RED
Willard Carroll  (Car Roll, role as to rob or jack.  car as in he was carjacked and killed  Ennis Cosby) "Will" Smith Jr.  ALSO listed as  Willard Christopher "Will" Smith, Jr.  [2][3][4] (born September 25, 1968)[2] is an American actor, producer, rapper, and songwriter and son of Bill Cosby. In April 2007, Newsweek called him "the most powerful actor in Hollywood" that's about correct since Bill Cosby is the current president of South Africa making Will a PRINCE.  Get it?  Prince of Bel-air.[5] Smith has been nominated for five Golden Globe Awards and two Academy Awards and has won four Grammy Awards.
In the late 1980s, Smith achieved modest fame as a rapper under the name The Fresh Prince. In 1990, his popularity increased dramatically when he starred in the popular television series The Fresh Prince of Bel-Air. The show ran for six seasons (1990–96) on NBC and had been syndicated consistently on various networks since then. After the series had ended, Smith transitioned from television to film, and ultimately starred in numerous blockbuster films. He is the only actor to have eight consecutive movies gross over $100 million in the domestic box office; eleven straight films total over $150 million internationally (Because of his father's influence), and eight consecutive films in which he starred open at the number one spot in the domestic box office tally.[6]
Smith has been ranked as the most bankable star worldwide by Forbes.[7] As of 2014, 17 of the 21 films in which he has had leading roles have accumulated worldwide gross earnings of over $100 million each, five taking in over $500 million each in global box office receipts. As of 2014, his films have grossed $6.6 billion at the worldwide box office.[8] For his performances as boxer Muhammad Ali in Ali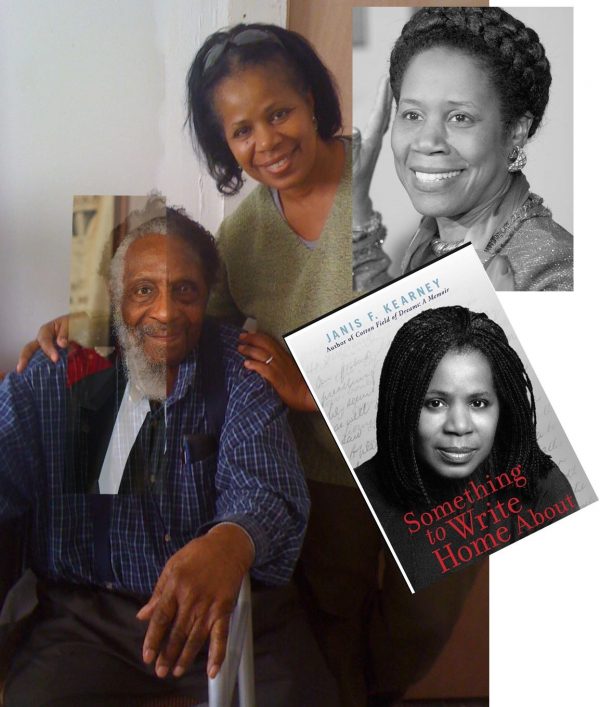 (Who he is related to.  Nelson Mandela is the father of Morgan Freeman and possibly Bill Cosby and Dick Gregory) (2001)
and stockbroker Chris Gardner (A reference to Chancey Garder played by Peter Sellers who is the current POPE and is also known as Christopher Pryce et al.) in The Pursuit of Happiness (2006), Smith received nominations for the Academy Award for Best Actor.[9]  (The awards where they roll out the red carpet (a royal Reference) and award the best liars of the year)
1

Family and early life
Smith was born and raised in West Philadelphia, the son of Caroline (Bright) (Bright as in smart like a teacher, a fake name of course), a Philadelphia school board administrator (while Sheriff Joe Arpaio, AKA Bill Cooper aka Frank Rizzo, was the mayor and Don Cheadle played a role as a city council member in Philadelphia.  
Michele Obama AKA Rain Pryor, Will I Am, and whoopee Goldberg played roles in the MOVE organization that had their home blown up by Mayor Wilson Goode after Rizzo left office (due to heart attack and then appears as Sheriff Arpaio in Arizona the following year )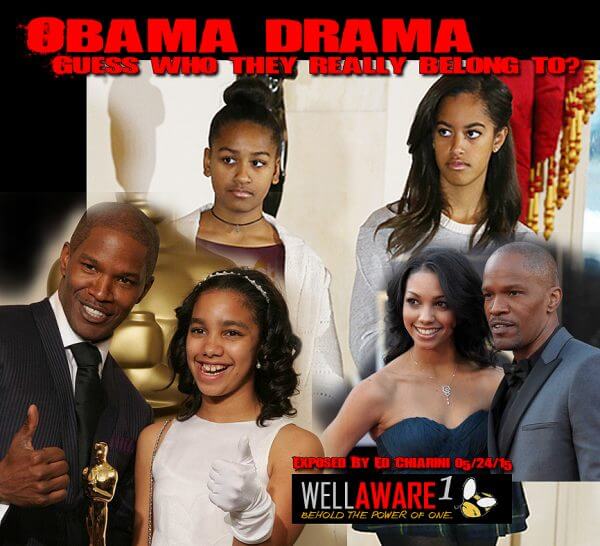 The MOVE organization is again referenced while Michelle got into the white house with her Let's MOVE campaign.  The Obama daughters are the daughters of Her and Jamie Fox.  Who you can google Jamie Fox at the Whitehouse and see he is always there since he is the father of the girls.  Obama, being rains half-brother and the son of Richard Pryor and I believe Cher, who is the granddaughter of Hearst the publishing mogul), and Willard Carroll Smith, Sr., Who I think is his stepfather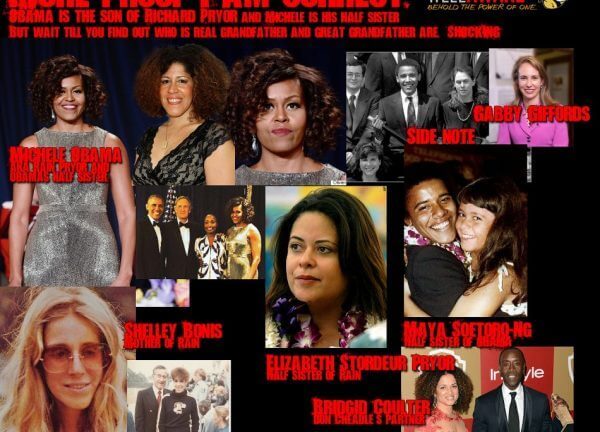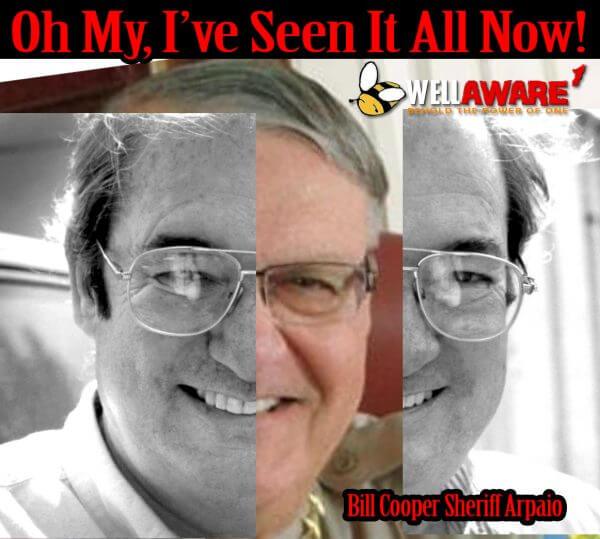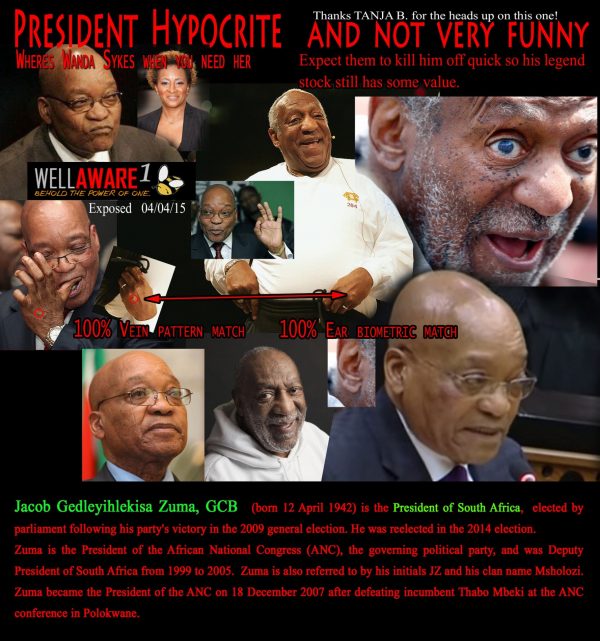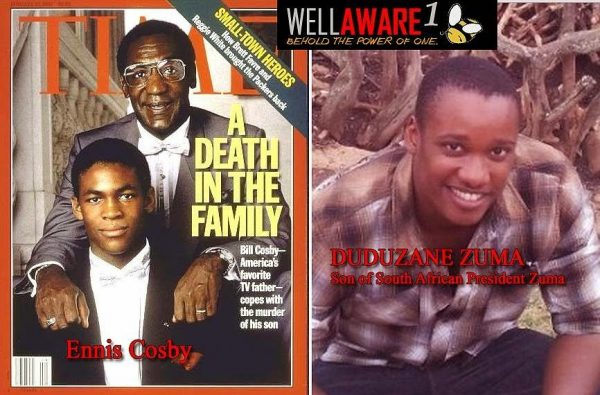 A refrigeration engineer. He grew up in West Philadelphia's Wynnefield neighborhood,[10] and was raised Baptist.[11] He has three siblings, sister Pamela, who is four years older, and twins Harry and Ellen, who are three years younger.[10] Smith attended Our Lady of Lourdes, a private Catholic elementary school in Philadelphia.[12] His parents separated when he was 13,[13] but did not divorce until around 2000.[14]
Smith attended Overbrook High School.[12] Though widely reported, it is untrue that Smith turned down a scholarship to attend the Massachusetts Institute of Technology (MIT); he never applied to college because he "wanted to rap."[15]Smith says he was admitted to a "pre-engineering [summer] program" at MIT for high school students, but he did not attend.[14][16][17] According to Smith, "My mother, who worked for the School Board of Philadelphia, had a friend who was the admissions officer at MIT. I had pretty high SAT scores, and they needed black kids, so I probably could have gotten in. But I had no intention of going to college."[18]
Will was arrested and charged with Criminal Conspiracy after his bodyguard beat up someone who Will sent him after.  The bodyguard is the guy spinning him over his head in the intro of The Fresh Prince of Bel-air.  This is most likely where the storyline comes from.  The charges were later dropped, but he spent the night in jail.
2

Recording and acting career
2.1

Early work
Smith started as the MC of the hip-hop duo DJ Jazzy Jeff & The Fresh Prince, with his childhood friend Jeffrey "DJ Jazzy Jeff" Townes as turntables and producer,[19] as well as Ready Rock C (Clarence Holmes) as the human beat box. The trio was known for performing humorous, radio-friendly songs, most notably "Parents Just Don't Understand" and "Summertime."[19] They gained critical acclaim and won the first Grammy awarded in the Rap category (1988).[19]
Smith spent money freely around 1988 and 1989 and underpaid his income taxes.[19] The Internal Revenue Service eventually assessed a $2.8 million tax debt against Smith, took many of his possessions, and garnished his income.[20]Smith was nearly bankrupt in 1990 when the NBC television network signed him to a contract and built a sitcom, The Fresh Prince of Bel-Air, around him.[19]
The show was successful and began his acting career. Will Smith set for himself the goal of becoming "the biggest movie star in the world," studying box office successes' common characteristics?[13]
2.2

Feature Films
Smith's first major roles were in the drama Six Degrees of Separation (1993) and the action film Bad Boys (1995) in which he starred opposite Martin Lawrence.
In 1996, Smith starred as part of an ensemble cast in Roland Emmerich's Independence Day. The film was a massive blockbuster, becoming the second highest-grossing film in history at the time and establishing Smith as a prime box office draw.[21] In the summer of 1997 he starred alongside Tommy Lee Jones in the summer hit Men in Black playing Agent J. In 1998, Smith starred with Gene Hackman in Enemy of the State.[19]
He turned down the role of Neo in The Matrix in favor of Wild Wild West (1999). Despite the disappointment of Wild Wild West, Smith has said that he harbors no regrets about his decision, asserting that Keanu Reeves's performance as Neo was superior to what Smith himself would have achieved,[22] although in interviews subsequent to the release of Wild Wild West he stated that he "made a mistake on Wild Wild West. That could have been better."[23]
In 2005, Smith was entered into the Guinness Book of World Records for attending three premieres in a 24-hour time span.[24]
He has planned to star in a feature film remake of the television series It Takes a Thief.[25]
On December 10, 2007, Smith was honored at Grauman's Chinese Theatre on Hollywood Boulevard. Smith left an imprint of his hands and feet outside the world-renowned theater in front of many fans.[26] Later that month, Smith starred in the film I Am Legend, released December 14, 2007. Despite marginally positive reviews,[27] its opening was the largest ever for a film released in the United States during December. Smith himself has said that he considers the film to be "aggressively unique".[28] A reviewer said that the film's commercial success "cemented [Smith's] standing as the number one box office draw in Hollywood."[29] On December 1, 2008, TV Guide reported that Smith was selected as one of America's top ten most fascinating people of 2008 for a Barbara Walters ABC special that aired on December 4, 2008.[30]
In 2008 Smith was reported to be developing a film entitled The Last Pharaoh, (referring to his bloodline in Africa)  in which he would be starring as Taharqa.[31] It was in 2008 that Smith starred in the superhero movie Hancock.[32]
Men in Black III opened on May 25, 2012 with Smith again reprising his role as Agent J. This was his first major starring role in four years.[33] Smith worked with Barry Sonnenfeld during the film's helming who commented that Smith was an exception in being an actor who was successful not for the size of his head, but that his "ego" compensated for it.[34]After the release of Men in Black III, Smith was content with ending his work with the franchise: "I think three is enough for me. Three of anything is enough for me. We'll look at it and we'll consider it, but it feels like that it might be time to let someone else do that."[35]
On August 19, 2011, it was announced that Smith had returned to the studio with producer La Mar Edwards to work on his fifth studio album.[36] Edwards has worked with artists such as T.I., Chris Brown, and Game. Smith's most recent studio album, Lost and Found, was released in 2005.
Smith and his son Jaden played father and son in two productions: the 2006 biographical drama The Pursuit of Happyness, and the science fiction film After Earth, which was released on May 31, 2013. In The Pursuit of Happyness, Smith portrayed Chris Gardner. Smith said he first became interested in making a film about Gardner after seeing him on 20/20 and connected with him during production.[37] The film, along with Smith's performance, received praise.[38][39]
Smith starred opposite Margot Robbie in the romance drama Focus. He played Nicky Spurgeon, a veteran con artist who takes a young, attractive woman under his wing. The focus was released on February 27, 2015.[40] Smith was set to star in the sci-fi thriller Brilliance, an adaptation of Marcus Sakey's novel of the same name scripted by Jurassic Park writer David Koepp, but later left the project.[41]
Smith played Dr. Bennet Omalu of the Brain Injury Research Institute in the sports-drama Concussion, who became the first person to discover chronic traumatic encephalopathy (CTE) in a football player's brain. CTE is a degenerative disease caused by severe trauma to the head that can be discovered only after death. Smith's involvement is mostly due to his last-minute exit from the sci-fi thriller-drama Brilliance.[42] Concussion was directed by Peter Landesman and filmed in Pittsburgh, according to the Pittsburgh Tribune-Review. It received $14.4 million in film tax credits from Pennsylvania. Principal photography started on October 27, 2014.[43] Actress Gugu Mbatha-Raw played his wife.[44]Omalu served as a consultant.[45]
In 2016, Smith played Deadshot in the supervillain team-up action film Suicide Squad.[46]
As of November 2015, Smith is set to star in the independent drama Collateral Beauty, which will be directed by David Frankel. Smith will play a New York advertising executive who succumbs to a deep depression after a personal tragedy.[47]
Smith along with Jada are part owners of the 76's 
Owner(s) Joshua Harris (Co-Managing Owner, NBA Governor) David S. Blitzer (Co-Managing Owner, NBA Alternate Governor) Adam Aron Martin Geller David B. Heller Travis Hennings James Lassiter Marc J. Leder Jason Levien Michael G.  Rubin, Will Jada Smith  Pinkett Smith Erick  Thohir Art Wrubel Chief Executive Officer Scott O'Neil President Bryan Colangelo Head coach Brett Brown
3

Personal life
Smith married Sheree Zampino in 1992. They had one son, Trey Smith, born on November 11, 1992, (Who currently plays the role of British MP Chuka-Umunna) [48]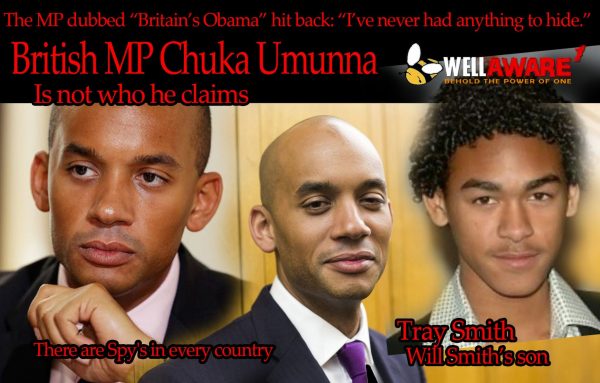 And divorced in 1995. Trey appeared in his father's music video for the 1998 single "Just the Two of Us". He also acted in two episodes of the sitcom All of Us, and has appeared on The Oprah Winfrey Show and on the David Blaine: Real or Magic TV special.
Smith married actress Jada Koren Pinkett in 1997. Together they have two children: Jaden Christopher Syre Smith (born 1998), his co-star in The Pursuit of Happyness and After Earth, and Willow Camille Reign Smith (Camille named after her grandmother)  (born 2000), who appeared as his daughter in I Am Legend. Smith and his brother Harry own Treyball Development Inc.,[49] A Beverly Hills-based company named after Trey. (The BALL portion of the name I believe refers to Lucy)  Smith and his family reside in Los Angeles, California.[50]
Smith was consistently listed in Fortune Magazine's "Richest 40" list of the forty wealthiest Americans under the age of 40.
3.1

Religious beliefs
Smith was raised in a Baptist household and went to a Catholic school, but he no longer identifies himself as religious.[51] Though he is not a Scientologist and has denied rumors claiming him as a member of the Church of Scientology,[52] He has spoken favorably about it, saying "I just think a lot of the ideas in Scientology are brilliant and revolutionary and non-religious."[53][54]
Smith gave $1.3 million to charities in 2007, of which $450,000 went to two Christian ministries, and $122,500 went to three Scientology organizations; the remaining beneficiaries included "a Los Angeles mosque, other Christian-based schools and churches, and [.....] the Yitzhak Rabin Memorial Center in Israel." (Yitzhak Rabin is not dead and is now Murdock the owner of Fox Network His Grandaughter Plays the role of his assistant and Steve O from the MTV Jackass show  (Birth name Yiar Kaplan) plays the role of his son.  Steve O (Yiar) is really the son of Sir Evelyn de Rothchild, who also plays Bernie Sanders but is really Gary Hoffmann)[55]
Bernie Sanders

Smith and his wife have also founded a private elementary school in Calabasas, California, the New Village Leadership Academy.[56] Federal tax filing showed that Will Smith donated $1.2 million to the school in 2010.[57]
3.2

Political views
Smith donated $4,600 to the 2008 presidential campaign of Democrat Barack Obama.[58] On December 11, 2009, Smith and his wife hosted the Nobel Peace Prize Concert in Oslo, Norway to celebrate Obama's winning of the prize.[59] In 2012, Smith stated he supports legalizing same-sex marriage.[60]