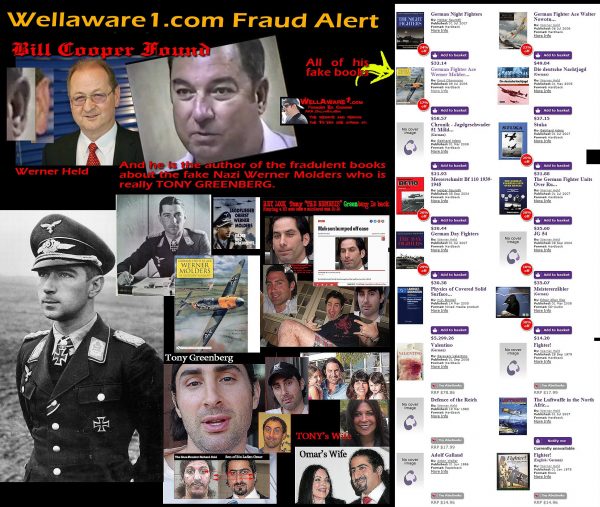 Of course connected to the Greenbergs as he is the author of the fake Nazi books about Molders, who was played by Tony Greenberg. The photos and the story are fake and the photos are fraudulent. They have made millions off of unsuspecting individuals who think they are learning about history when in fact they are being conned by this evil family for hundreds of years.
If you would like to talk to him you can reach him at the location below.
It is also possible that he played the role of Jack Ruby in the JFK HOAX.  Jack was played by David Kenneth Ritter, the former Mayor of  Beaumont, TX.  A large number of music legends that played roles in the JFK event were located in and around that area.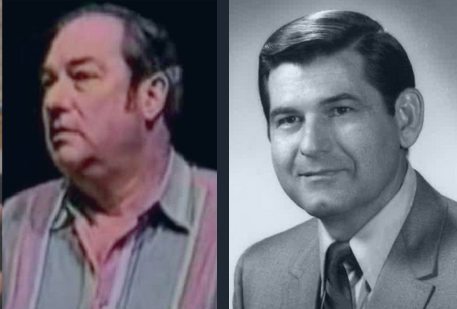 Playing the Role Like Many Others of That Tie
I wanted to move this story up to the top because of those who obviously don't look past the first few stories and continue to avoid the facts of the matter in an attempt to mislead others.  Attacking me personally for presenting the facts of the case just shows your own inability to debate the issue.  OR you just choose to defend your own ignorance instead of seeing the truth.
I can explain the facts to you, but I can't make you understand them, that is on you. If you choose not to ask questions then again you show your intentions without me having to point them out.

The reason you see them censor the face of Hitler is due to EBAY will pull the auction if it has Hitler on it. They are selling these photos plus many others Online. This is a fraud. See more about tony and his role on his page here.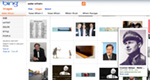 I decided to search for Walter Wilhelm
Then scrolled down and saw a face that look like him.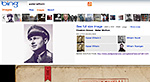 Scrolled down and saw this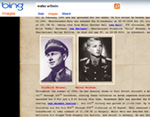 Searched for that name and the rest is history.
So it looks like he was using a first name of a friend of his he served with, and a last name of another person in his group. So those two names together were associated with that photo in the search engine. Funny how they slip up and get caught.
As for my phone call with him (link below) it took place around Christmas time. I wasn't going to release it (because really who cares, but now they sure will.)
You can hear I'm not very thrilled to have to sit there and not call him out for who I recognized him as (at that time only bill cooper, I had no idea about the Nazi history until he slipped up and gave the other name, as you hear on the recording, and today deciding to search for it).
You will also notice I threw in the Bill Cooper name at the beginning to see how he would react. Toward the end he brings up cooper and tries to pump me for the info I have on him. You hear me laugh when he tries to bullshit me and states "he's not trying to scam me." That's the reason why I'm posting this, I don't like being lied to, so since he is trying to scam me he gets exposed.
Audio is bad in the beginning for a few minutes (while I get the recorder up to my ear and situated) it drops out a couple of times for a few seconds but overall you get the Idea and can hear his voice.
Hear Bill Cooper's  phone conversation with me click here.
~~~Now for an update. I have been receiving calls from a person calling himself Walter Williams via Skype (Walter Wilhelm). It is clearly the person that is known as Bill Cooper. His voice is clearly identifiable as well is the signature cough he begins to develop as the conversation went on close to 3 hours. This is the last portion of it.
UNDERSTAND THEY ARE LYING ABOUT THE AGES AND THE REAL TRUTH IS THESE GUYS ARE ACTORS  HIRED  BY DISNEY TO PLAY THE ROLES OF GERMAN OFFICERS FOR THEIR PROPAGANDA FILMS. YOU WILL SEE THE PROOF IN PART 2b OF MY NEW VIDEO.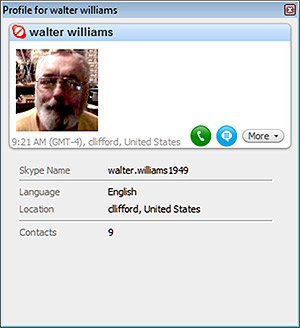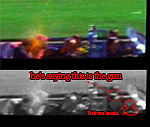 This is the Bill Cooper "Driver shot JFK BS"  you can see his hands and you can see the shine I talk about during the call.
You will hear him persistently push his agenda, which is the Knights of Malta and the Vatican. These two aspects of this entire fight between good and evil may be valid, but when it comes to me and what I investigate, it is not verified able, so I do not discuss it. If I can't get people to see that the actors from one TV show are the same actors they see on the news playing roles in events that push political agendas then how am I going to get people to understand a group of individuals that may or may not have existed thousands of years ago?
I can't put them in prison for treason or acts of domestic terrorism, but I can sure expose individuals living today that are part of an organized terrorist ring so that justice can be meted.
See the JFK page for more on this.