Congressman Tim Huelskamp (HYUELS-camp) was elected to his first term as a United States Representative in November 2010. In the 114th Congress he represents Kansas' First Congressional District, known as the "Big First."
He is really Chris Pontius from MTV's Jackass.  AKA Party Boy.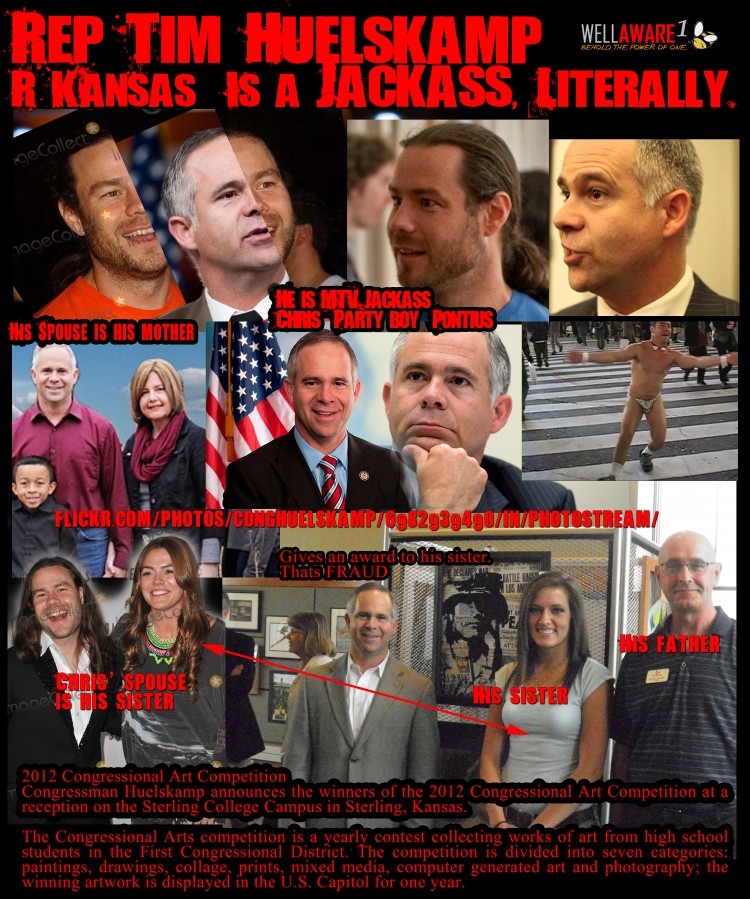 Tims Spouse is really his mother, as we see in the photo Tim giving an award to a woman who is his sister, and plays Chris' spouse.  Standing next to her is their father.
That's FRAUD. A Criminal Offense.
[fb_pe url="https://www.facebook.com/photo.php?fbid=10207523761437009&set=a.1749941673196.97306.1378478661&type=1&theater" bottom="30″]