Edward Louis Chiarini Jr.   
A.K.A.. DallasGoldBug
At the age of 15, Ed was hired by author Robert Groden to illustrate his book High Treason.
The book was number 1 for six weeks and stayed on the New York Times Best Seller List for 16 weeks; Oliver Stone later adapted the book into the movie JFK, as well as writing the foreword for the second book that age 18, which Ed also illustrated.
"The Killing of a President" is considered one of the best graphical depiction of the believed events that took place that day, but if you watch Ed's latest documentary you will see the real story as we have all been duped by those behind that event. Ed's first video documentary on the JFK topic was a Co-producer with Groden and called "JFK: The Case for Conspiracy." Which we released through Blockbuster Entertainment domestically.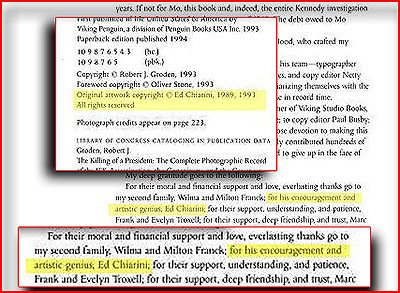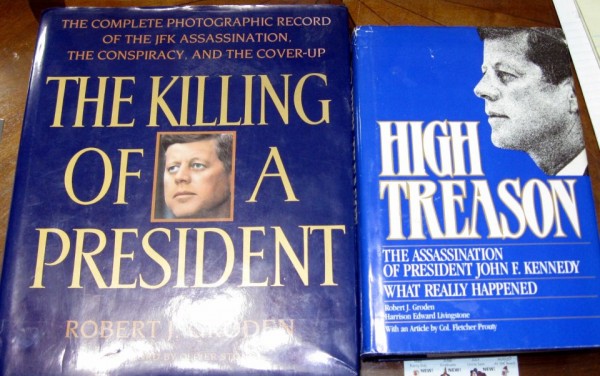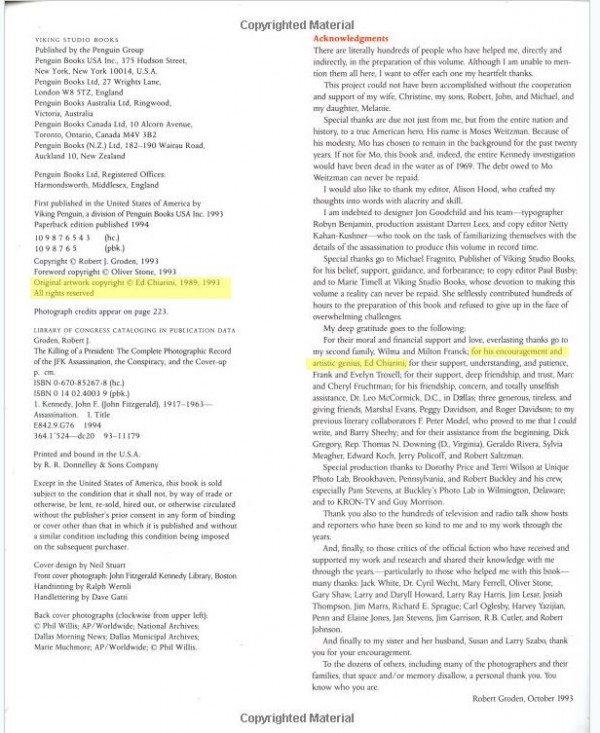 At age 20 moved to Texas where he got his start as a web-designer for Mark Bunting's (The Computer Man's, TV show) worldwidetv.com Marks new addition to his skyTV production company.  With its corporate offices in Deep Ellum, worldwidetv.com with the help of Mark Cuban's Broadcast.com (before the Yahoo buyout) became the FIRST website to broadcast streaming audio and video transmissions of its daily news show online.  The first site to accomplish this task beating TV.com by a week. Soon after that launch, the internet boom was kicked off with Yahoo.com buying out Mark Cuban's company for $4 Billion.
Over the next few years, he would work for several large corporations like Halliburton, which was his first corporate job, as the role of Creative Web Manager for their affiliate LGC (Landmark Graphics Corp.). The experience learned while working in the Corporate Communications department under his boss Denise Van Dyne (the highest ranking female executive in the Oil and Gas Community) who reported directly to Bob Peebler CEO of Landmark, whose direct report was Dick Cheney, was a pivotal learning experience he relied upon throughout his professional career. That opportunity has proven invaluable as he has applied that knowledge to his investigation of individuals in other corporate settings while understanding the legal aspects of how operations propagate globally.
Other companies he worked for and held various positions ranging from contract to full-time, were ExxonMobil, contracted designed and built their aviation fueling locator website). Savage Design, as Sr. Multimedia Developer working on a broad range of corporate client projects that included Kodak, GM, et al.  Chief Creative Officer for ESXengineering.com a Houston-based web development company, responsible for the creative direction of the business as well as liaison with their clients.  Creative Director for Ashford.com, also based in Houston, He was the 8th employee of the company that quickly grew to employ over 200 people before the IPO through GoldmanSacks. Asurion.com, Compaq iPAQ, The Houstonian, Wildcat Golf Club, The Redstone Group, Disney (Pooh's Corner Graphic Designer), Ambrose West Coast (Graphic Designer for the NineWest catalog that year, Black Dot Group, Neiman Marcus (Web Designer for their corporate intranet) and many others.
Looking for a change of pace at age 29, he temporarily gave up the corporate life and joined the Unites States Air Force, where he trained as an Avionics Technician for the F-15 and F-22 Raptor aircraft. After receiving his honorable discharge from the Air Force, Mr. Chiarini put his knowledge and love for the web and his technical expertise to work as he focused those skills on educating parents about the dangers that lurk online, and empowering them with practical tools to watch their children's activities. The success and positive changes that his friends and clients experienced using these tools were immediately evident. They convinced Ed to put these tools together and lecture others about what they can do to stand strong and aware of their families, and WellAwareNet was born.
But the fast-paced web safety market soon was filled with software that finally filled the hole that Ed's WellAwareNet successfully lectured on.  WellAwareNet stopped functioning in that respect but was soon reborn.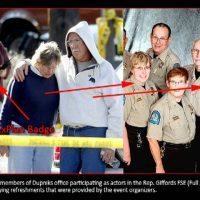 The Gabby Giffords Shooting
With his years of experience and his photographic memory for faces, Ed witnessed inconsistencies surrounding the shooting of Arizona State Rep Gabby Giffords.
Discrepancies between the first released mug shot of the alleged shooter Jared Lee Loughner, compared to the second released by the Marshals office,  showed clearly the evidence was being manipulated via Photoshop, a program Ed is an expert using, along with many Macromedia (now Adobe) products of that time.
Discovering the Jared Laughner mug shot fraud, fueled his investigation and caught the eye of Nationally syndicated radio host Joyce Riley, of The Power Hour (At the time a GCN Clear Channel Broadcast)  She funded him and an associate to travel to Arizona and conduct a full investigation into the matter.  The alleged shooting was the cause for a push for our elected officials to reform current gun legislation. That investigation led to Ed uncover a corruption so massive and global in reach. Over the next year then continuing to this day, Ed discovered a treasure trove of evidence that has unmasked this corrupt media operation that functions as the gatekeeper and manufacturers of false, HOAX events.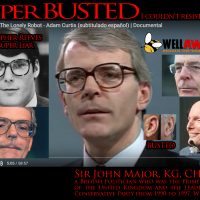 Public Manipulation
Given incentive to produce these events with grant money via the HSEEP program the DHS controls, they are used to fool the public and manipulate them to act out, think, and believe that the world they live in is a much different one than it actually is.  The media use the events as content that they then profit from, and the individual agencies that participate in the drills get training and have reason to increase their budget for the following year.
Ed left the Power Hour show after refusing to be a gatekeeper of his findings, and the investigation was begging to point in the direction of the Disney Corp., which were the owners of the GCN network. He understood this information would spell the end of his appearances on that network but decided the truth is not something he should dictate, the public needed to know who was behind these events he was investigating.
Ed began to broadcast his own radio show which aired in the time slot following Joyce's show.  Surprisingly enough she promoted it, causing her listeners to switch from the GCN network to the network Ed was broadcasting on.  Despite the show following her broadcast what the GCN's number one rated broadcast (the Alex Jones Show)  Ed's show debuted at number 6 on the Talkstreamlive listing right behind Alex's show.
Although Ed's show was a complete success, he decided after three episodes to stop producing the show and devote his time to pursuing and exposing the corruption he had uncovered.   His years of experience and proven reputation gave him the confidence and the ability to withstand the constant onslaught of attacks since that his opposition unsuccessfully create attempting to divert and discredit him and his work.
Mainstream Media and Their Attacks
The New York Times
http://www.nytimes.com/2011/05/25/us/25tucson.html?_r=0  and The Huffington Post
http://www.huffingtonpost.com/2011/05/25/tucson-shooting-conspiracy_n_866847.html
Learned the hard way when they published an attack piece, full of inaccuracies and fabrications about Mr. Chiarini. This showed how desperate they were in stopping his investigation. The more they pushed and promoted Ed as a "Crazy conspiracy person" the more their readers wanted to see with their own eyes and turned to wellaware1.com.
To this day, Mark Lacey (the author of the article) refuses to communicate with Mr. Chiarini.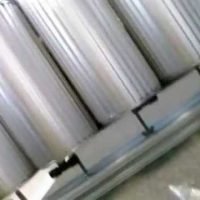 Patent Work
While still available for lectures, Ed spends his time researching alternative fuel sources, in particular, Hydrogen and Oxygen produced from water electrolysis. Recently, his research enabled him to patent his electrode designs, which many researchers have called the "Holy Grail" of Oxy-Hydrogen fuel cells.
"Multiple electrode stacks, and structure for the electrolysis of water" Patent Application # 20090139856 Trademark Ser# 77473944 TwisterHHO.
Ed currently resides in Dallas Texas, after attending The University of the Arts in his hometown of Philadelphia Pennsylvania.