Publishers Clearing House EXPOSED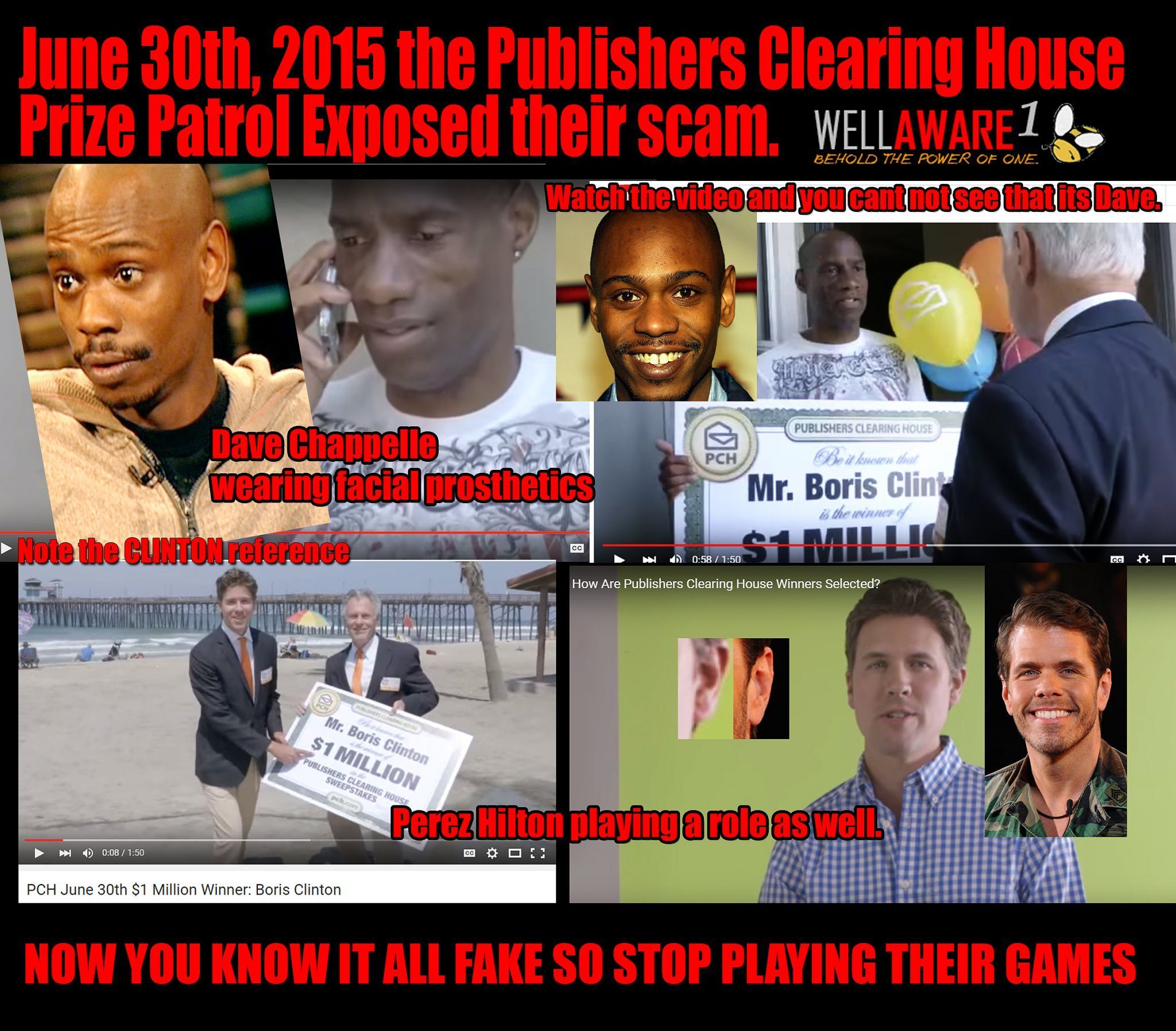 It's one of the age old questions. Are lotteries real? Do real people win the PCH contests? My answer based on the lottos I've looked into and the findings that you are about to see on this page, I'm leaning towards NO.
After watching this PCH prize patrol video, it became clear to me that just like any other corporation they are in to make a profit and giving away money does not fit the corporate business, model. Then add the fact that the winner of this 1 Million dollar prize is Dave Chappelle. Using the ear as your benchmark and using the biometric evaluation we can see this is Dave and they are disguising him with facial prosthetics. They don't however disguise his voice and his body mechanics that are recognizable as Dave. Not to mention the assistant for these Prise patrol videos is Perez Hilton trying his best to look and sound like Jamie Kennedy.